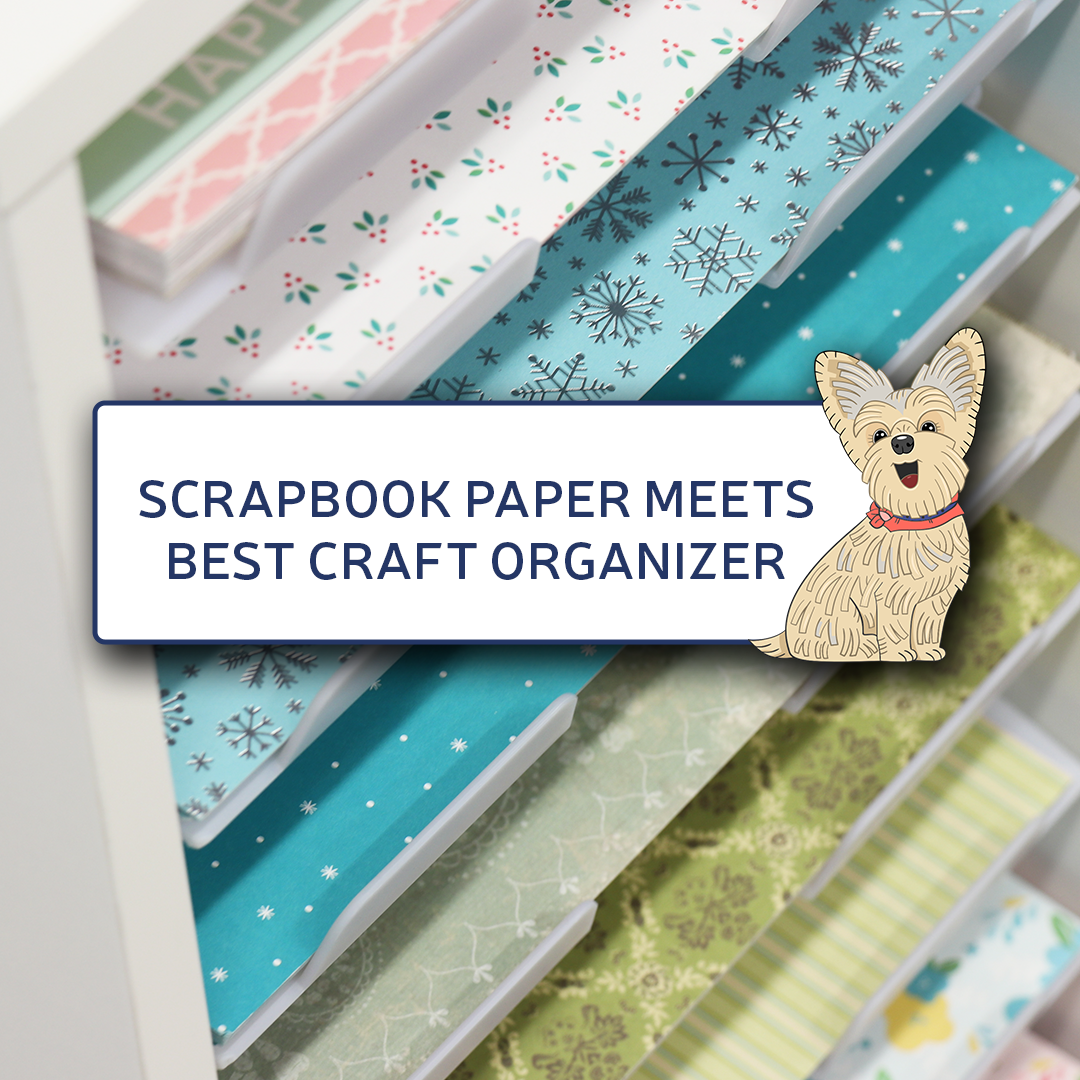 When it comes to scrapbooking, there is nothing more inspiring than beautiful sheets of printed cardstock. From stunning florals to serine beach scenes, holiday themes, colorful patterns, sports themes, and more. Surrounding yourself with a display of designer paper will not only make you happy, but it will also spark your creativity.
Hi, I'm Elphie,
Your crafty canine companion ready to show you howl easy it is to manage your scrapbooking paper using Best Craft Organizer's Paper Shelf. Woof, let's get started!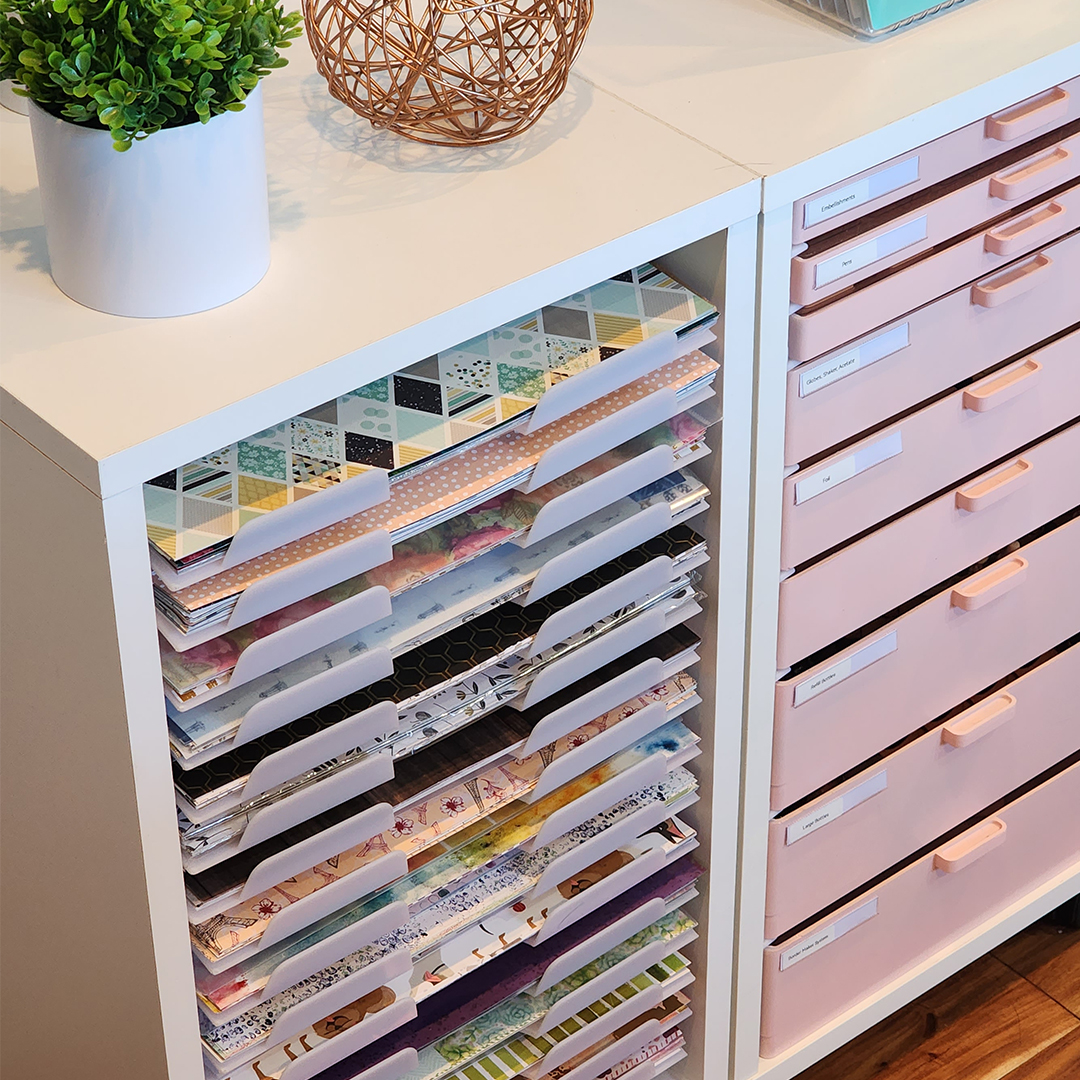 Organize Your Scrapbook Paper:
Our Paper Shelves make it easy to organize your paper by:
Theme: Arrange your paper by themes, such as holidays, seasons, or events.
Color: Group your cardstock by color, displaying your paper in a rainbow of colors or by color family so you can easily find coordinating colors.
Brand: If you have an extensive collection of paper packs from a specific brand like Graphic 45, Doodlebug, Echo Park, and Creative Memories, you can keep it together.
Size: Store your paper according to size, for example, 12x12 inches and 8.5x11 inches.
Project: If you have paper that you have already used for a specific project, keep it grouped together.
When the Paper Shelf is installed in a Storage Cabinet or Storage Cube, it rests at an angle, making your paper visible. The tabs on the front prevent the paper from sliding out, and the circular cutout makes it easy to grab the paper you need.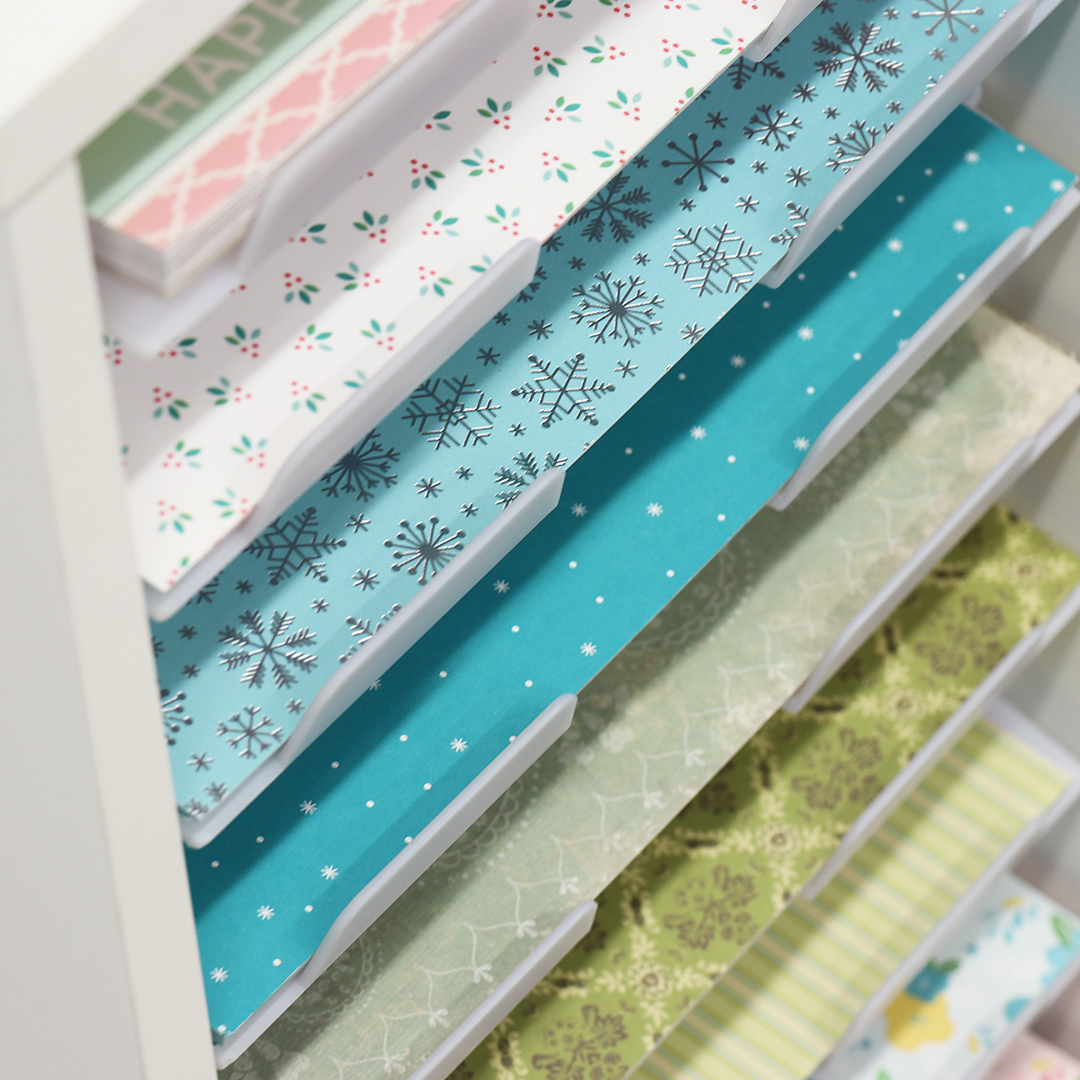 Regardless of how you organize your scrapbook paper, label the Paper Shelf clearly to make it easy to find what you need. With this clear adhesive Label Holder you can label your paper by name or by using a swatch of color cut from the paper. Re-labeling is easy; quickly make changes by swapping labels without worrying about tearing them.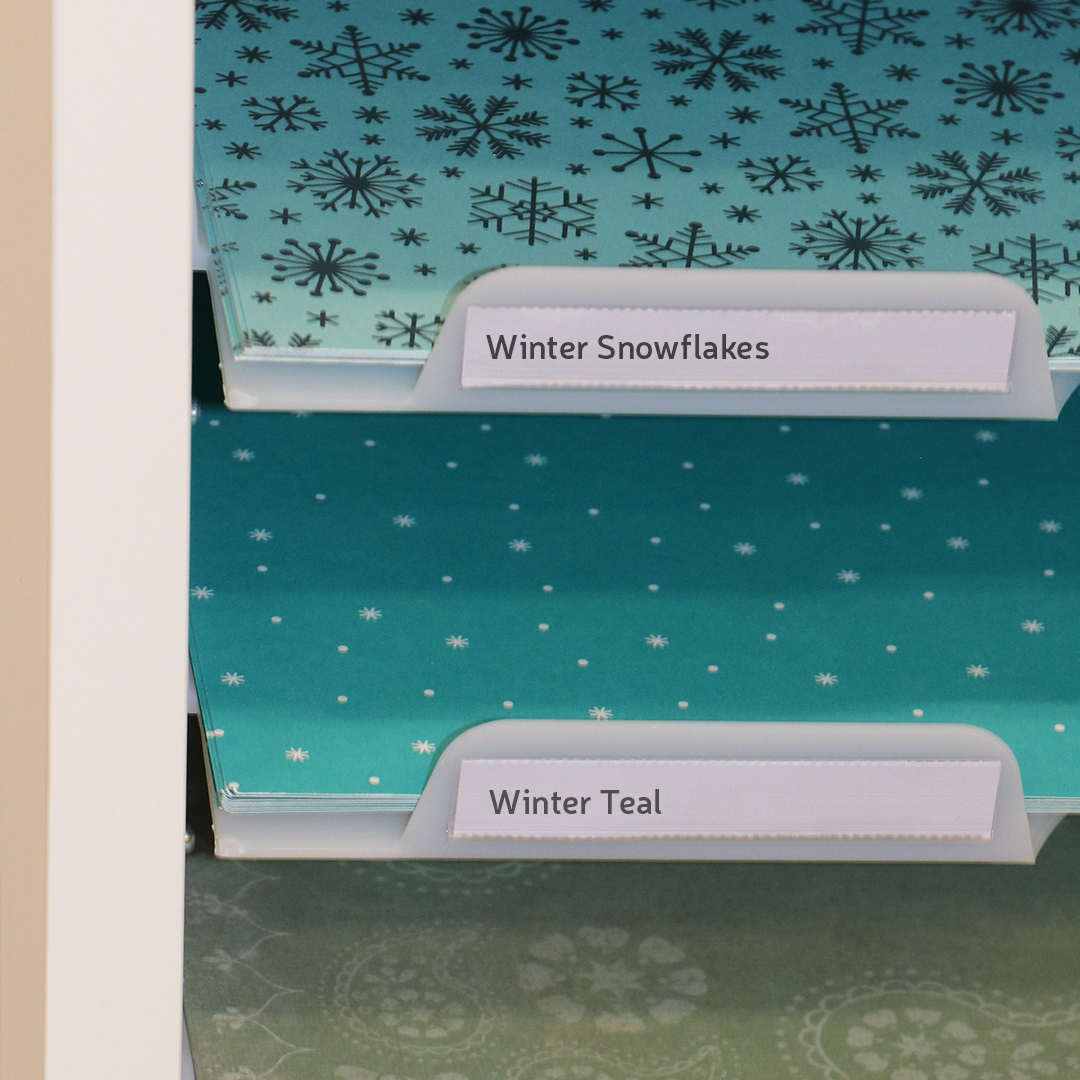 What about those paper scraps? Paper Sleeves are the perfect solution. Each plastic sleeve is open on two sides to easily access your paper, and the clear plastic allows you to see the contents. You can organize your scrap paper in the sleeve or tuck your designer paper inside to protect it from dust. One Paper Sleeve will hold 10 pieces of printed cardstock. Then place the Paper Sleeve on the Paper Shelf with the tab side to the back for an easy fit. NOTE: Paper Storage Pockets do not fit inside the Paper Shelf.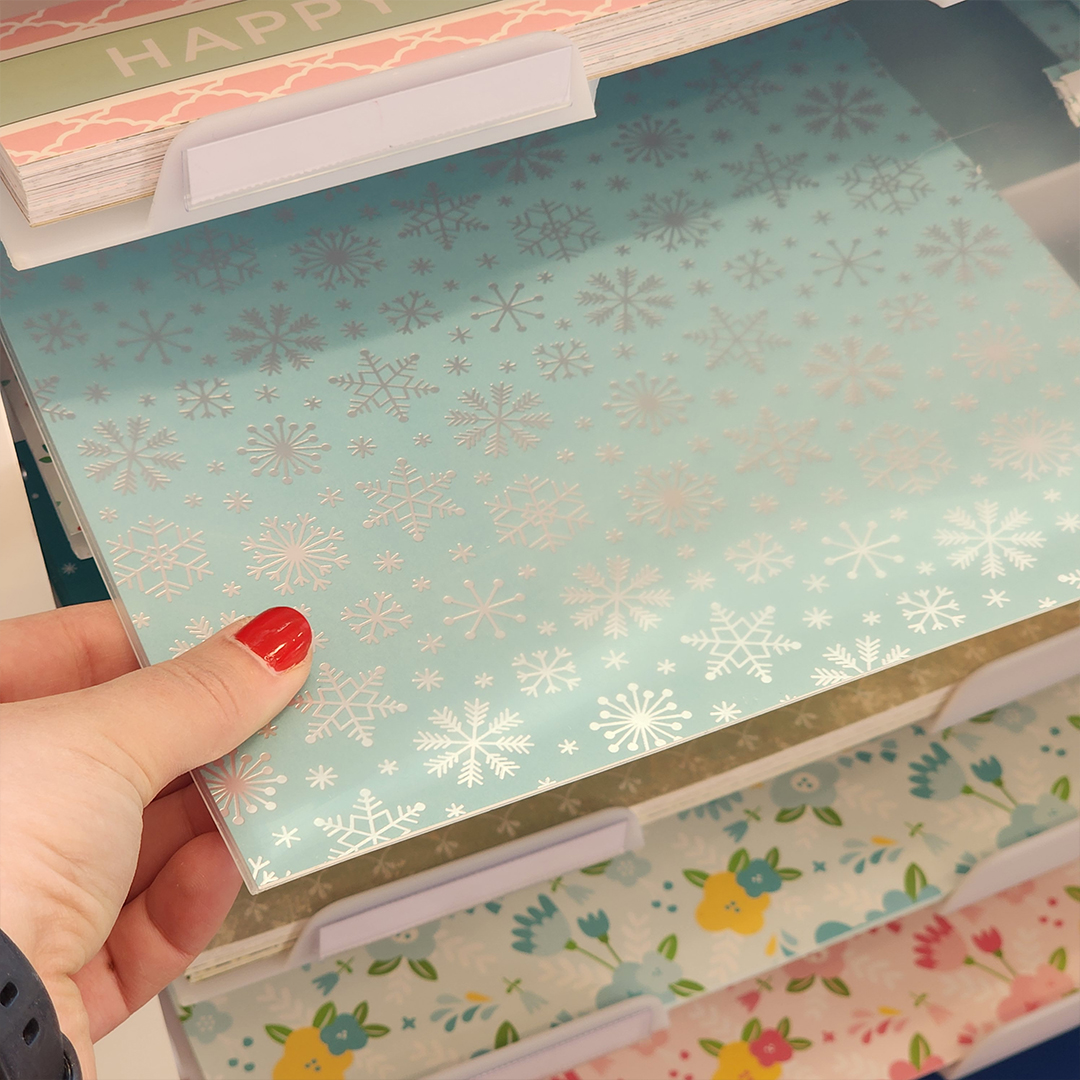 What do you think? Ready to get your scrapbook paper out of your storage bins and on a Paper Shelf? Just think of how many scrapbook pages you can finish with your paper displayed at your fingertips. (waggin tail)
Happy Paper Crafting!!
Elphie