Best Craft Organizer Has The Perfect Storage Unit For Your Markers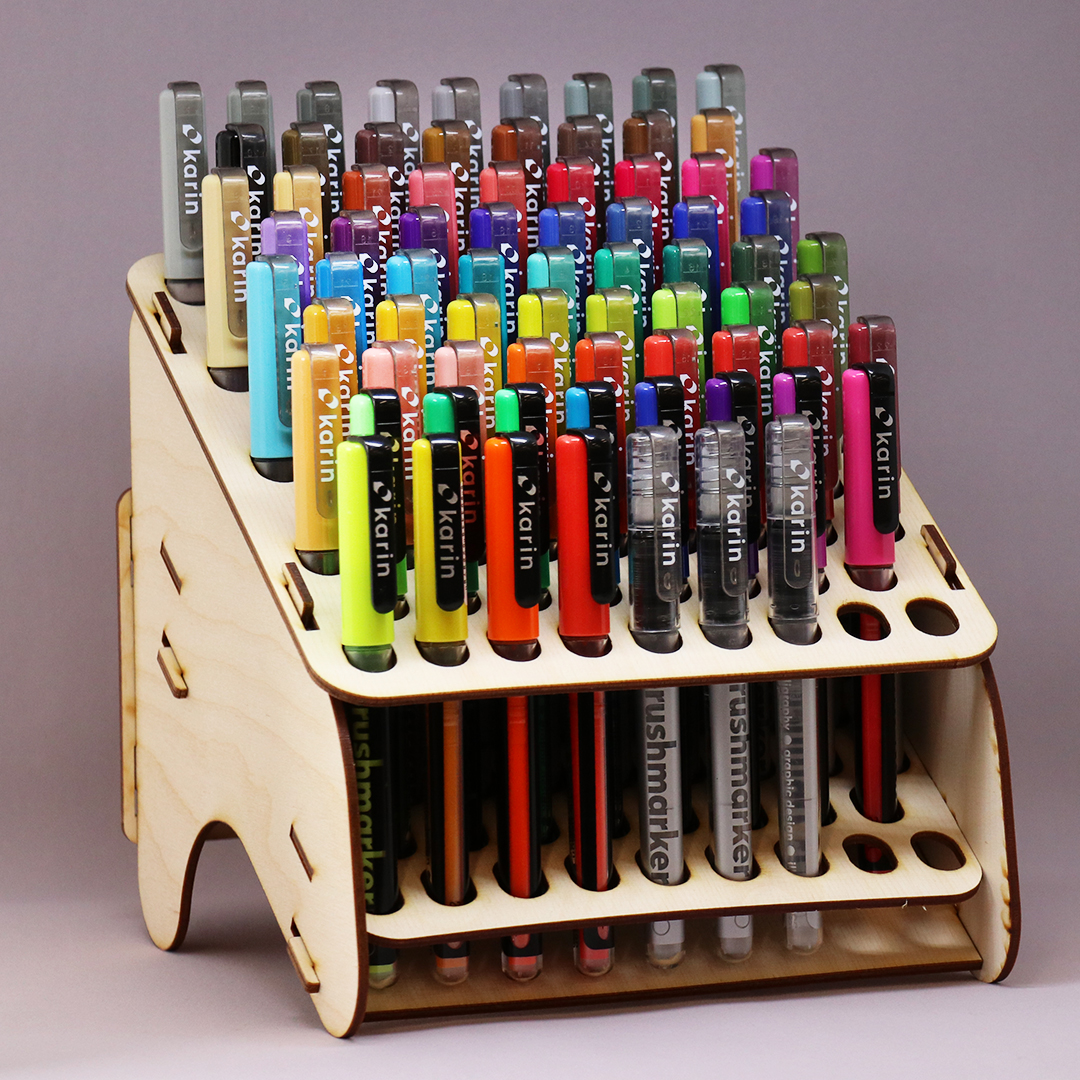 Hello Crafters!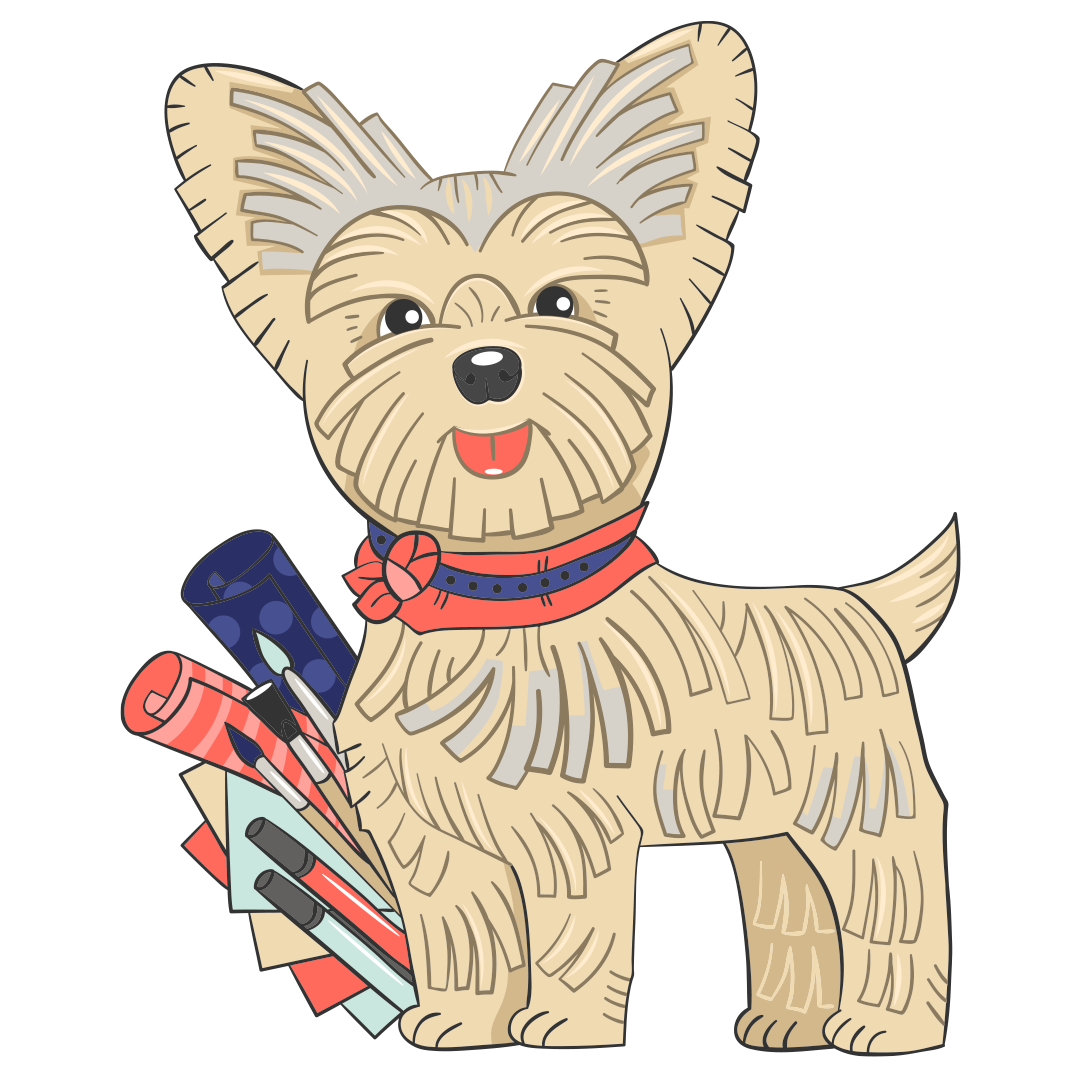 If you don't already know, I'm a crafty pup who loves to illustrate, watercolor, and practice hand lettering with my markers and pens. I'm a huge fan of the Karin® Brushmarkers. I love all the vibrant colors and how easy it is to blend the markers creating a beautiful watercolor effect.
As my marker collection continues to grow, I'm always asking, "what is the best way to organize the markers". Some brands recommend horizontal while others recommend vertical. For example, Copic® markers should be stored horizontally. Karin® Brushmarkers and Zig® Clean Color Real Brush pens should be stored vertically with the tips up. I even checked with both Karin® and Zig® manufacturers to confirm their recommendations for storage.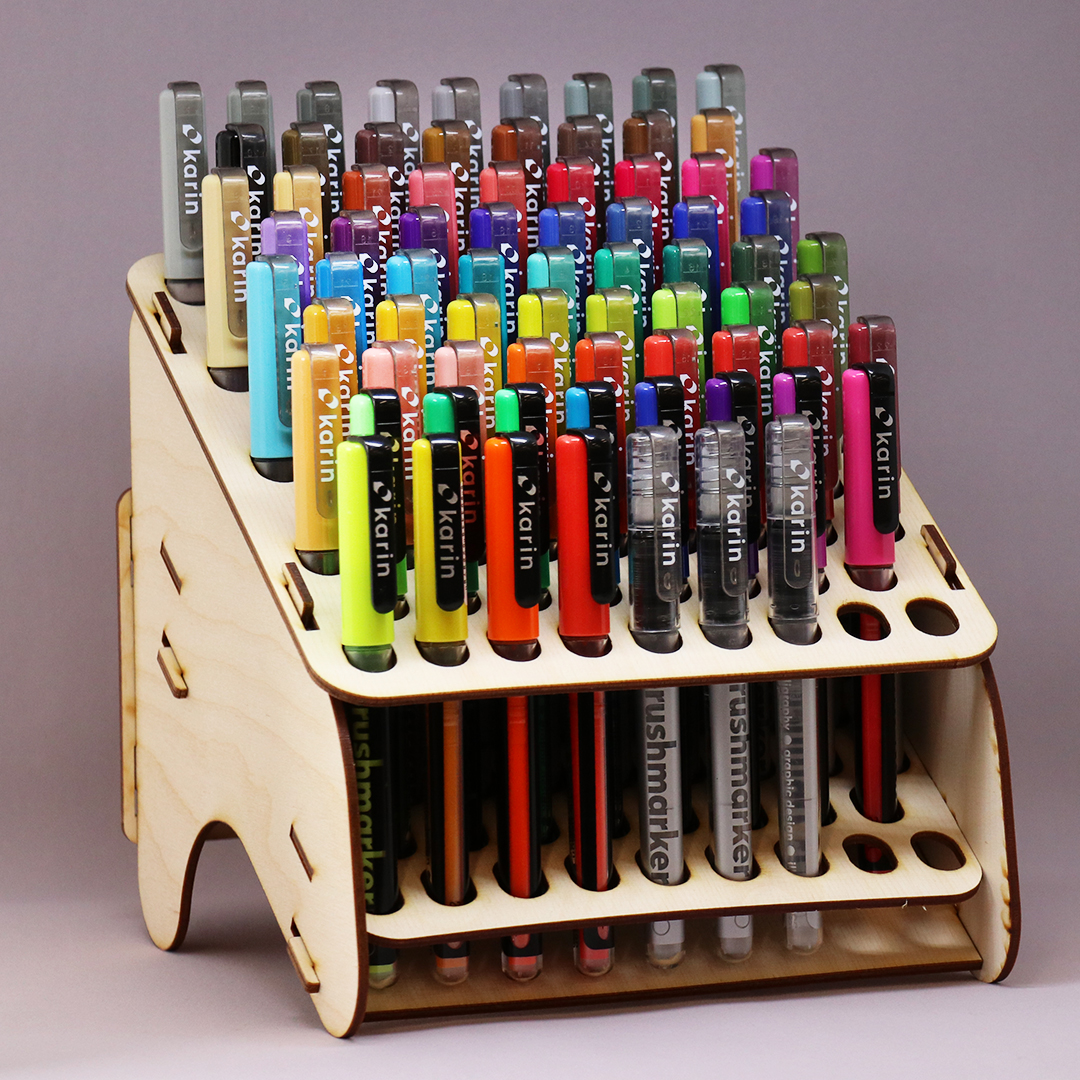 The Best Craft Organizer Marker Stand is the storage solution for organizing your markers vertically with the tips up. The stand is made from laser-cut baltic birch, and the design is angled so you can see your marker colors and quickly grab what you need. Assembly and glue are required, especially if you plan to move your Marker Stand from your desk to the coffee table for some relaxing coloring on the couch.
I keep my Karin® Brushmarker pens in the 77 Marker Stand. Not only does it organize the complete Karin® Pro Brushmarker set, it had additional slots for my Karin® Neon colors and blender pens. I love how beautiful and organized my markers are in the Marker Stand.
For my Zig® Clean Color Real Brush Pens, I chose the 90 Marker Stand to organize the complete set (I did mention I love to illustrate. However, you could also select the 48 Marker Stand for another popular option.

Marker Stand Dimensions (not including markers)
48 Slot: 6-3/4" wide, 6" tall, and 5-1/4" deep
Recommended for Zig® Clean Color Real Brush
77 Slot: 7" wide, 7" tall, and 7-1/4" deep
Recommended for Karin® Brushmarkers
90 Slot: 8-1/4" wide, 7" tall, and 7-1/4" deep
Recommended for Zig® Clean Color Real Brush
If you are just starting out with brush pens, here are some fun, artistic ways to dabble with them. The more you use your brush pens, the more comfortable you will get with drawing, blending, and creating.
Create birthday and thank you cards

Practice calligraphy

Practice Water Color Textures and Blending

Color over a penciled sketch

Draw a (flattering) picture of your puppy
The Marker Stand will be a great addition to your craft space, keeping your markers protected and organized so you can stay focused on your art!
Elphie
Organization Expert
Best Craft Organizer