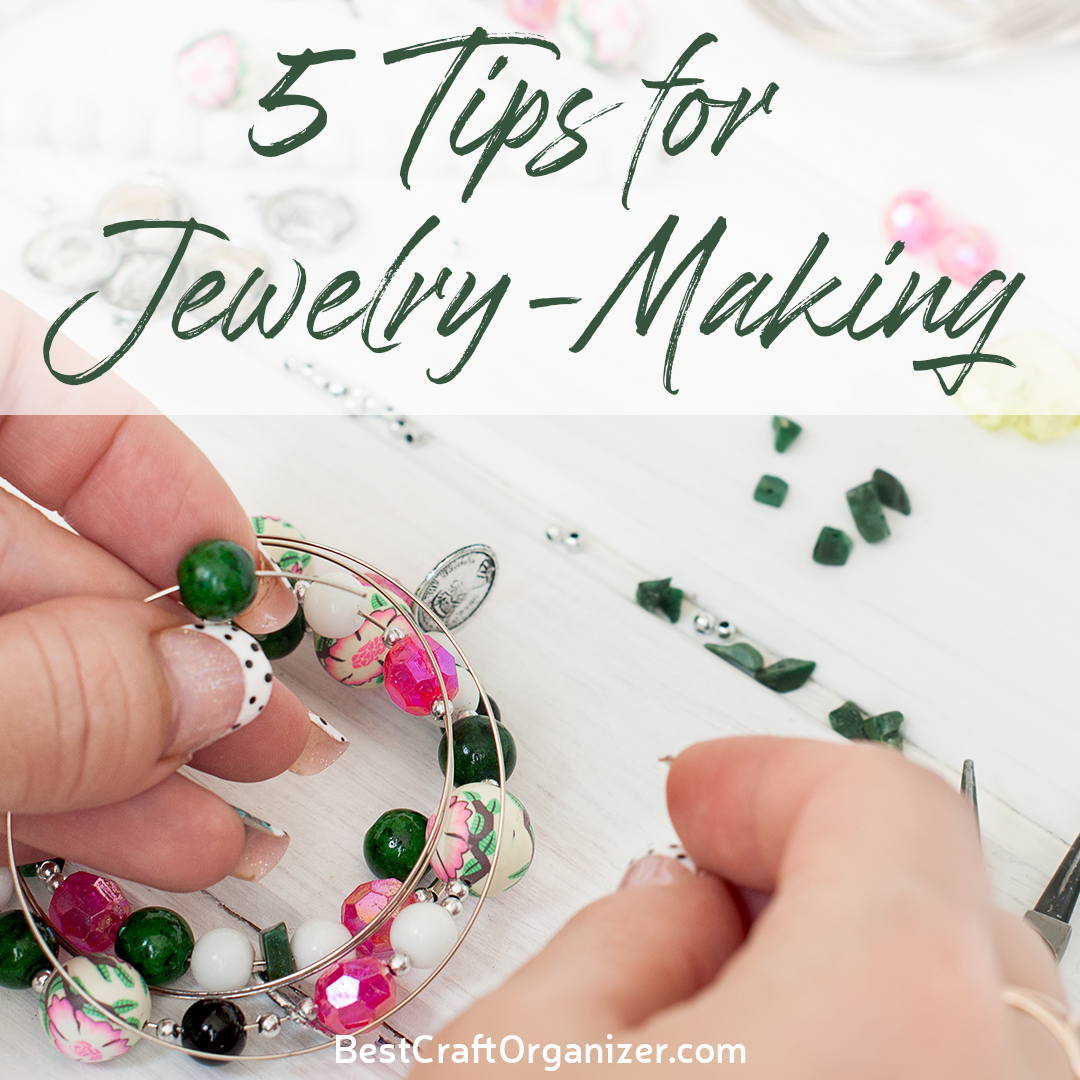 1. Learn the Basics
When beginning your jewelry-making hobby, it's essential to understand the basics of jewelry making. Creating necklaces, earrings, and bracelets often requires the same tools and techniques for various creations.
Learn jewelry-making terminology before making your purchases. Knowing the difference between 12-gauge and 20-gauge wire will save you time and money from purchasing the wrong items. For example 12-gauge wire is great for rings and neck collars and 20-gauge is the versatile wire that works great with many projects. Learn more about wire jewelry at Rings & Things.
Research the most common tools in jewelry making and how they are used.

Flat Nose Pliers are your go-to jewelry-making tool. You'll use them on various tasks, from opening jump rings to finishing wire-wrapped ends. We would recommend having two pairs, one for each hand.
Round Nose Pliers help you create wire loops and bends. These are especially important for creating earrings.
Wire Cutters do just that, cut your wires. You will want to invest in a good pair of wire cutters. Otherwise, they become dull quickly.

Research how to use your tools. You will need to know how to open and close a jump ring and form a wire loop on most projects.
2. Take a Class
Taking a class is always a great idea when beginning a new hobby. It will help you learn techniques properly and discover what jewelry-making projects capture your interest the most. Jewelry making offers many possibilities from beaded jewelry, metal stamped jewelry, leather, clay, glass, and more.You can check out some virtual classes on Craftsy, Skillshare, or Udemy.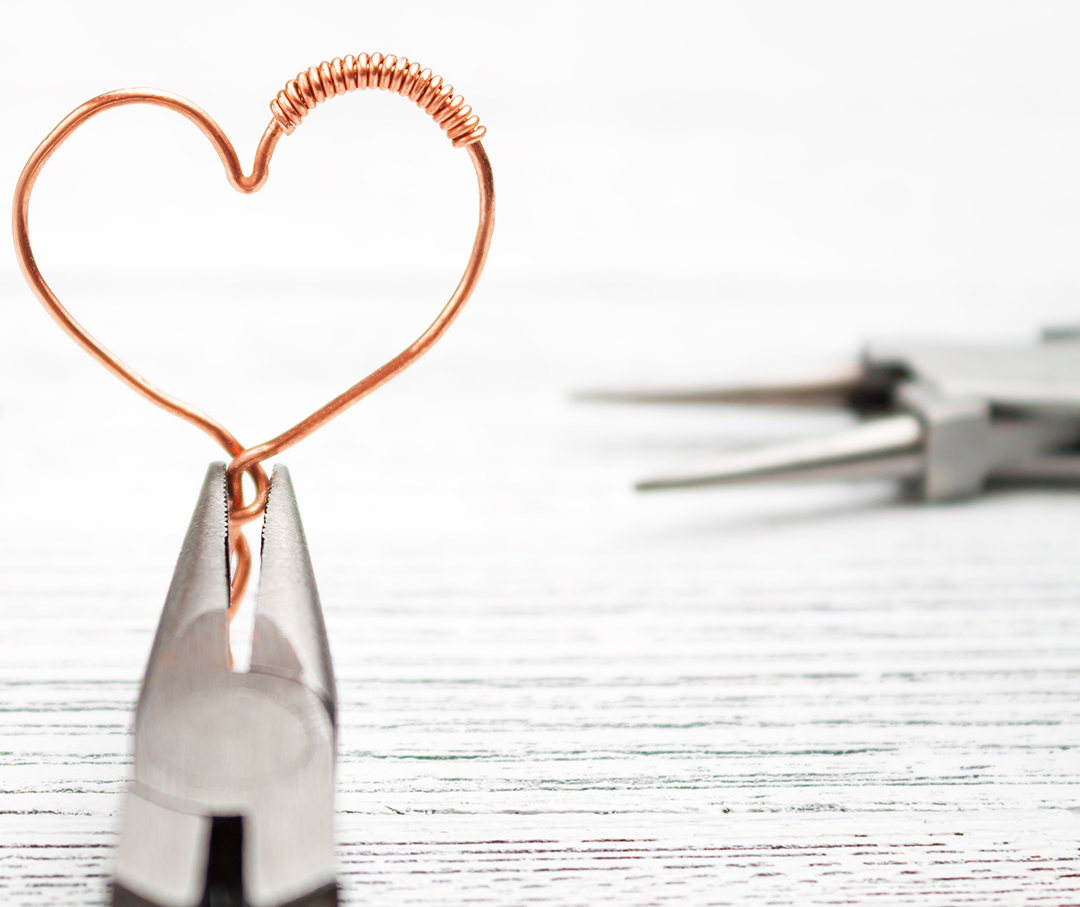 3. Invest in Quality Tools
Jewelry-making tools can be an investment. However, having jewelry-making tools that are dependable and long-lasting is worth the investment! Having the right tools will make creating easier and more efficient. Check out the Jewelry Kit by WorkPro, or the Darice Jewelry Tool set.
4. Get Inspired
Look for inspiration on Pinterest, other creative blogs, and jewelry-making magazines. Be sure to follow your favorite designers as they create and share new designs. Here are a few Pinterest boards and favorite designers: Ceci Leibovitz, Cheri Carlson, The Beading Gem, Bead Magic, and Jewelry Making Journal.
5. Organize Your Jewelry-Making Supplies
Organization is a journey! It is constantly changing and evolving as you invest in your hobby. Having an organization plan and dedicated storage solutions to organize your jewelry supplies allows you to spend more time creating and less time searching for supplies or cleaning up your workspace.
Best Craft Organizer Half Trays with covers are a great way to organize your beads and jewelry findings. You can store your trays in a Best Craft Organizer Storage Cabinet for the perfect fit. Half Trays are available in various sizes to fit the needs of your supplies and even have an optional cover if you prefer to move your bead options to your workspace.
Bead Storage Solutions by Elizabeth Ward offers craft and bead storage for jewelry makers and beaders. Keep your crafting area neat and clean with the Bead Storage Tray and Containers. The clear lid makes it easy to quickly see all your items at a glance without opening the Tray. You can even stack the Trays for easy storage on a shelf or in a cabinet.