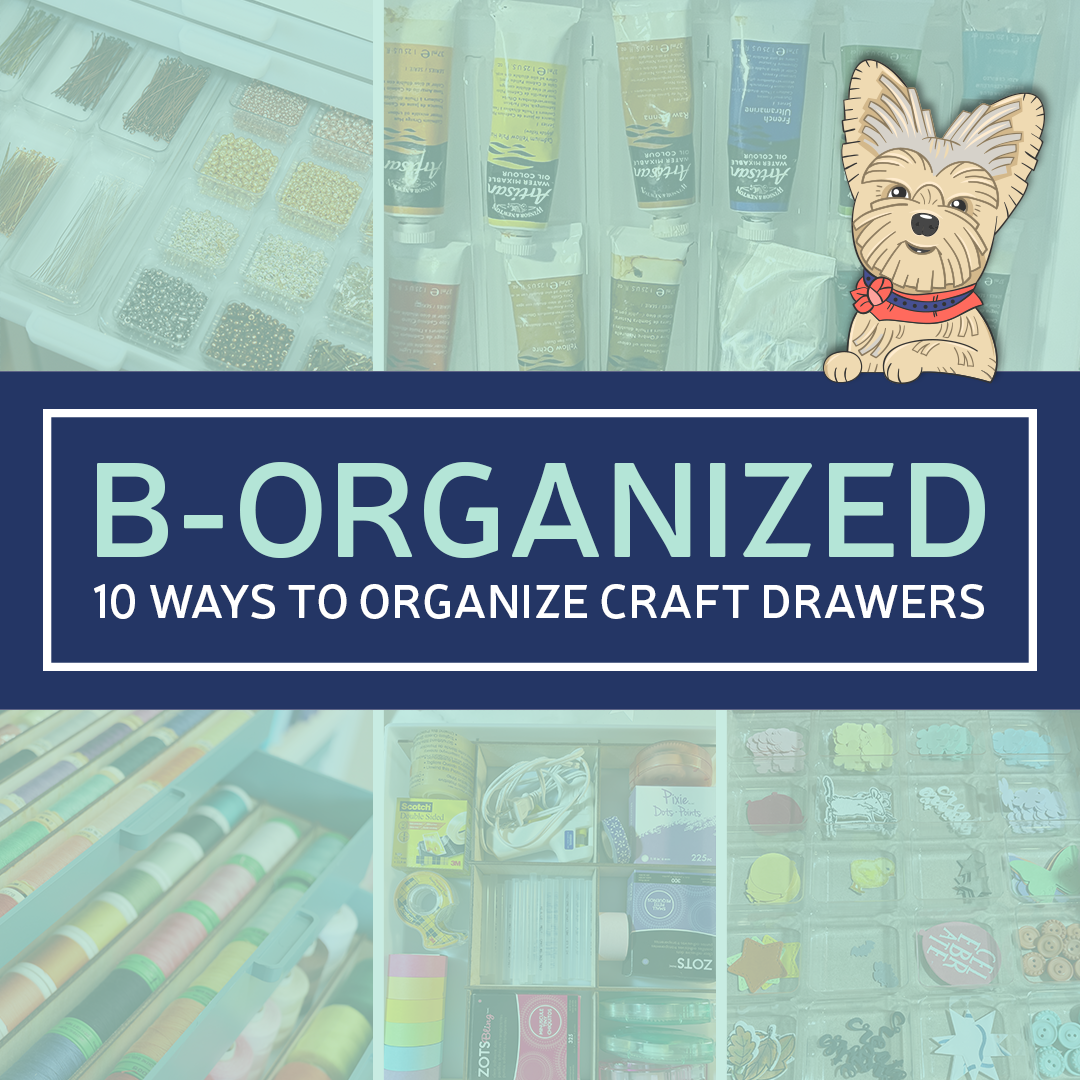 Hello Crafters & Hobbyists!
I'm Elphie, the crafty canine mascot that loves to hang out with you, especially if you want to play ball. Today, I'm sharing ten ways you can organize the drawers in your Best Craft Organizer Storage Cabinet. These cabinets are so versatile and store so many different types of supplies. You can choose between several cabinet heights, widths, and drawer sizes. Adding BCO grid systems and accessory trays makes organizing any craft and hobby supplies a breeze.
10 Ways to Organize your Craft Drawers
Applying these organization tips will clean up your craft space and drawers. You'll be able to spend more time doing what you love and less time searching for supplies. You'll B-Organized!
Elphie
Best Craft Organizer