If having a dedicated craft studio sounds wonderful, what do you think about TWO dedicated craft studios? Our latest Crafty Spaces winner, Kathleen, dedicated two rooms for crafting and organizing her supplies.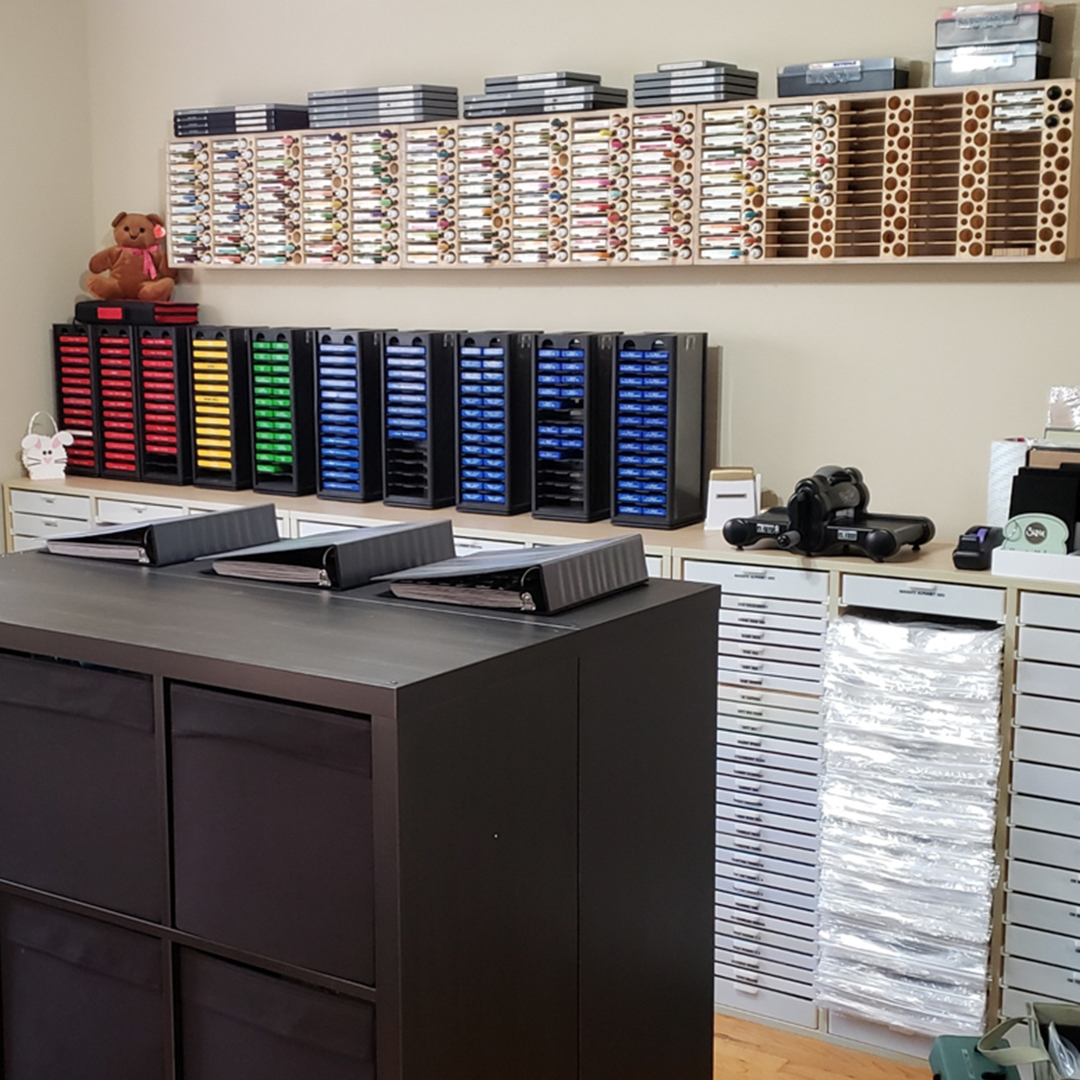 Let's meet Kathleen.
BCO: Kathleen, tell us about your crafting background.
Kathleen: I've been crafting my entire life. Growing up, I did many arts & crafts, drawing (primarily cartoons), candle making, sewing, crochet, cross-stitch, and plastic canvas. In the mid-90s, I attended a Creative Memories event and started scrapbooking. My first big project was an ABC Album for my Mom. I even taught a few classes at a local Scrapbook store. In the early 2000s, I was introduced to Stampin' Up! and became a SU! Demonstrator from 2008 to 2019.
BCO: When creating a design for your craft space, what were the elements you considered?
Kathleen: Like most crafters, I'm constantly tweaking my space. It's one reason I like the BCO Storage Cabinets. The cabinets are easy for me to reconfigure. Over the years, I've adopted the concept of "zones" and storing like with like. An example of a "zone" is my die-cutting station. I also really like the height of the Storage Cabinets. I'm able to stand and use my Big Shot die cutting machine.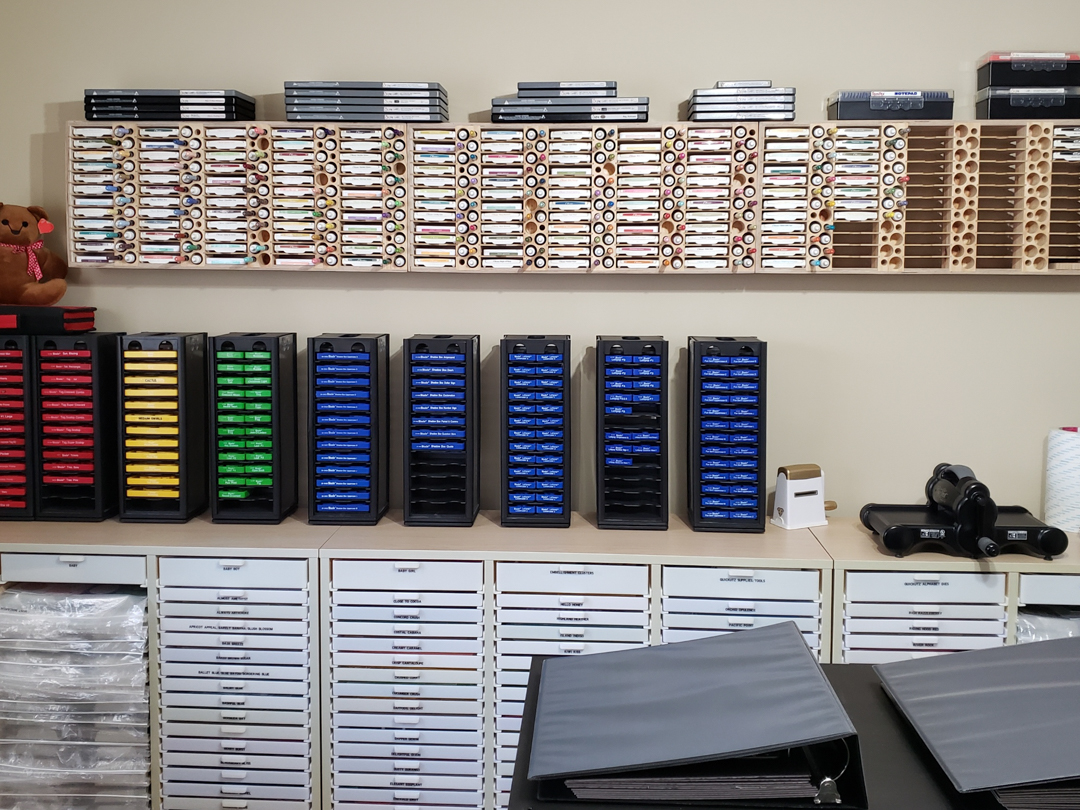 Triple Storage Cabinet by Best Craft Organizer and Ink Pad Combo Holder by Stamp-n-Storage
I recently purchased the 8.5x11 Magnetic Cards for my metal dies. I have three binders on the IKEA 3x3 Units. One for alphabets/words, one for shapes, and one for backgrounds and slimline dies. The photos are on the 1st page in each binder.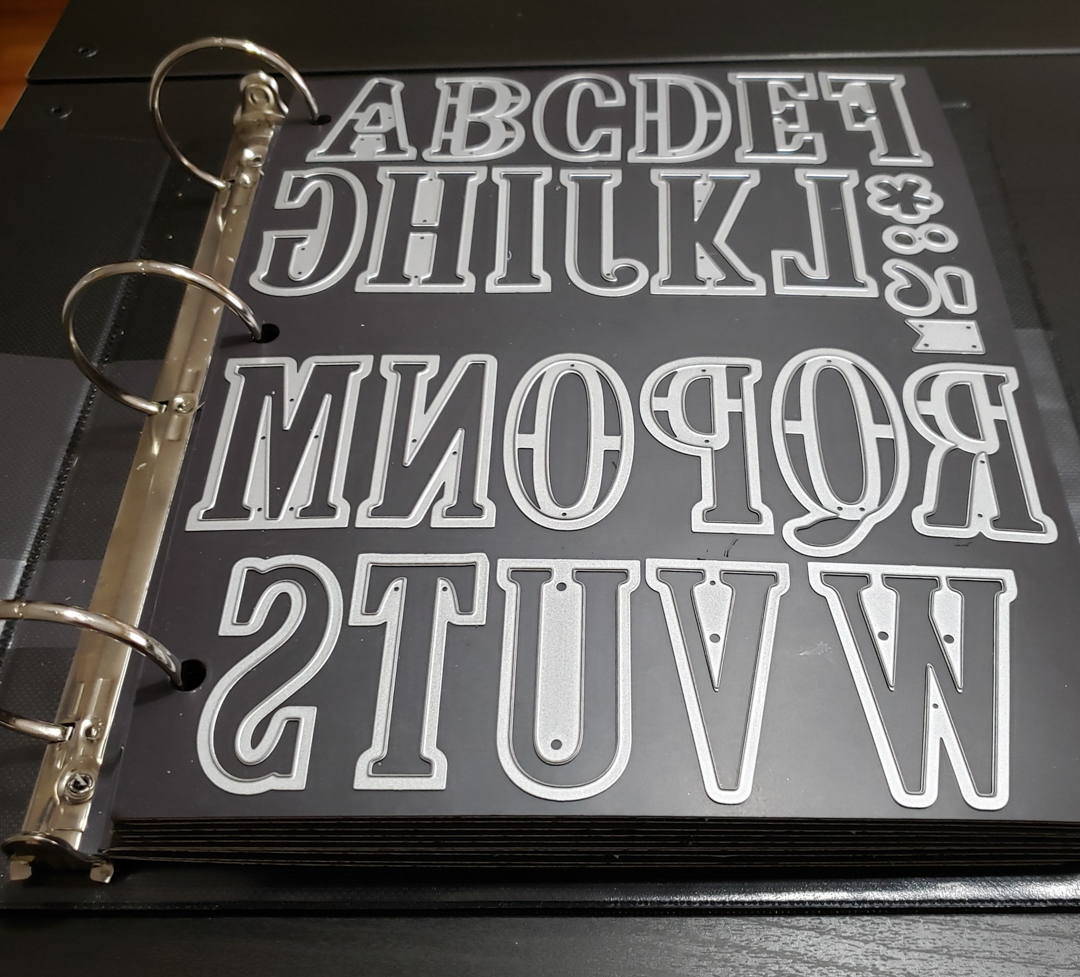 BCO: What is the size of your craft studio?
Kathleen: I have two craft studios! Both are 13.5' x 11.5' rooms that I refer to as Craft Room 1 (CR1) and Craft Room 2 (CR2). I craft at a 5'x5' dining room table in CR1. I like being able to look out the window and watch the TV. I keep the items I use regularly within arm's reach.
BCO: How did you plan the layout of your space?
Kathleen: My space has evolved over the years as my hobbies have evolved. The 5'x5' dining room table where I craft today was originally purchased to use for holding SU! Class for up to 6 students. As I add new storage items, I always make sure there is room to walk.
BCO: How do you organize your paper?
Kathleen: My SU! 8.5x11 cardstock is stored in the 1" BCO drawers. The majority of my 12x12 scrapbook paper is stored as page kits which I keep in plastic bags. I have my Christmas and Birthday page kits stored in my BCO Storage Cabinet using the drawer rails.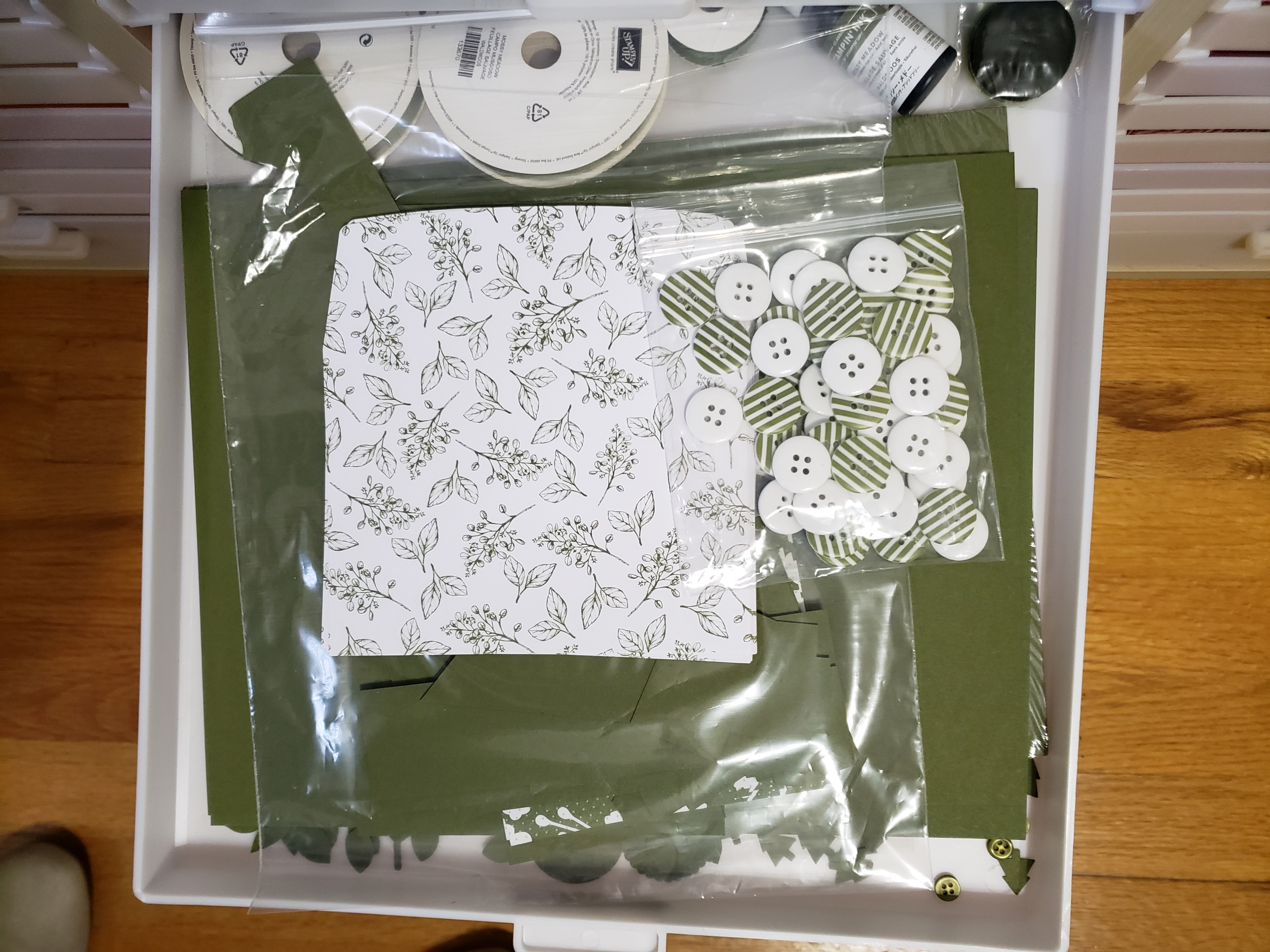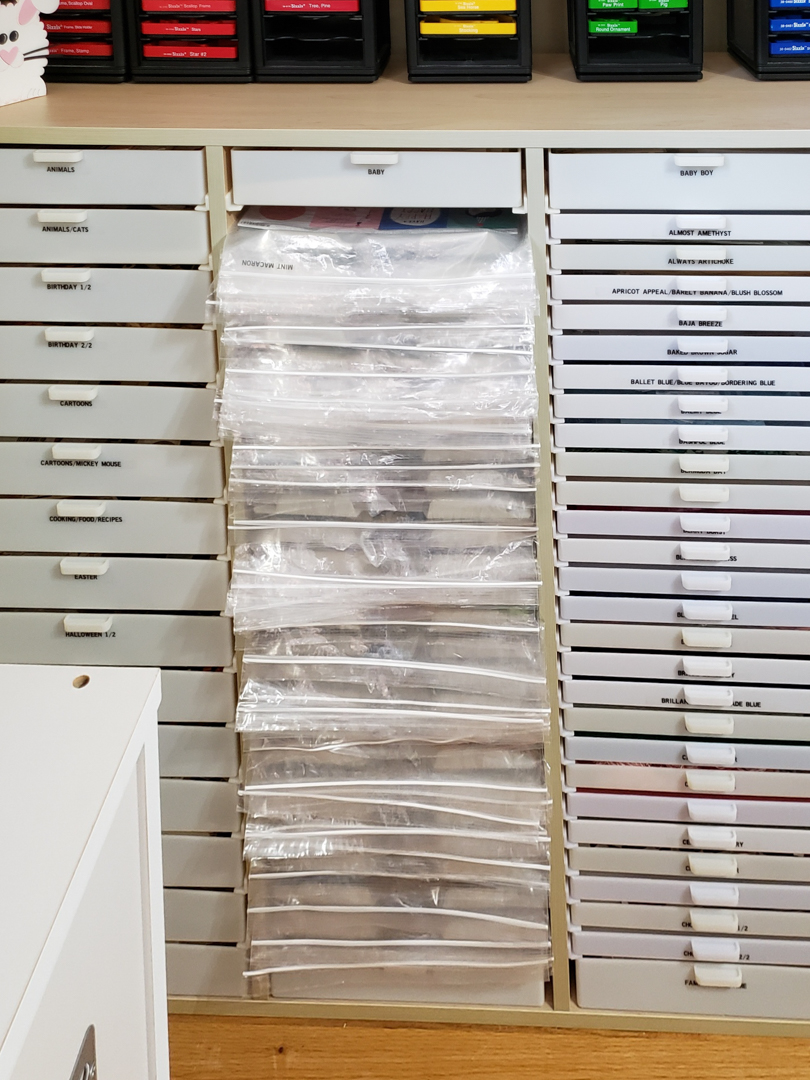 BCO: What types of supplies do you organize in the drawers?
Kathleen: As you can see, I store everything and anything (wood-mounted stamps, adhesives, scissors, inks, daubers, enamel dots, punches, embellishments, 8.5x11 cardstock, etc.) in my BCO Drawers.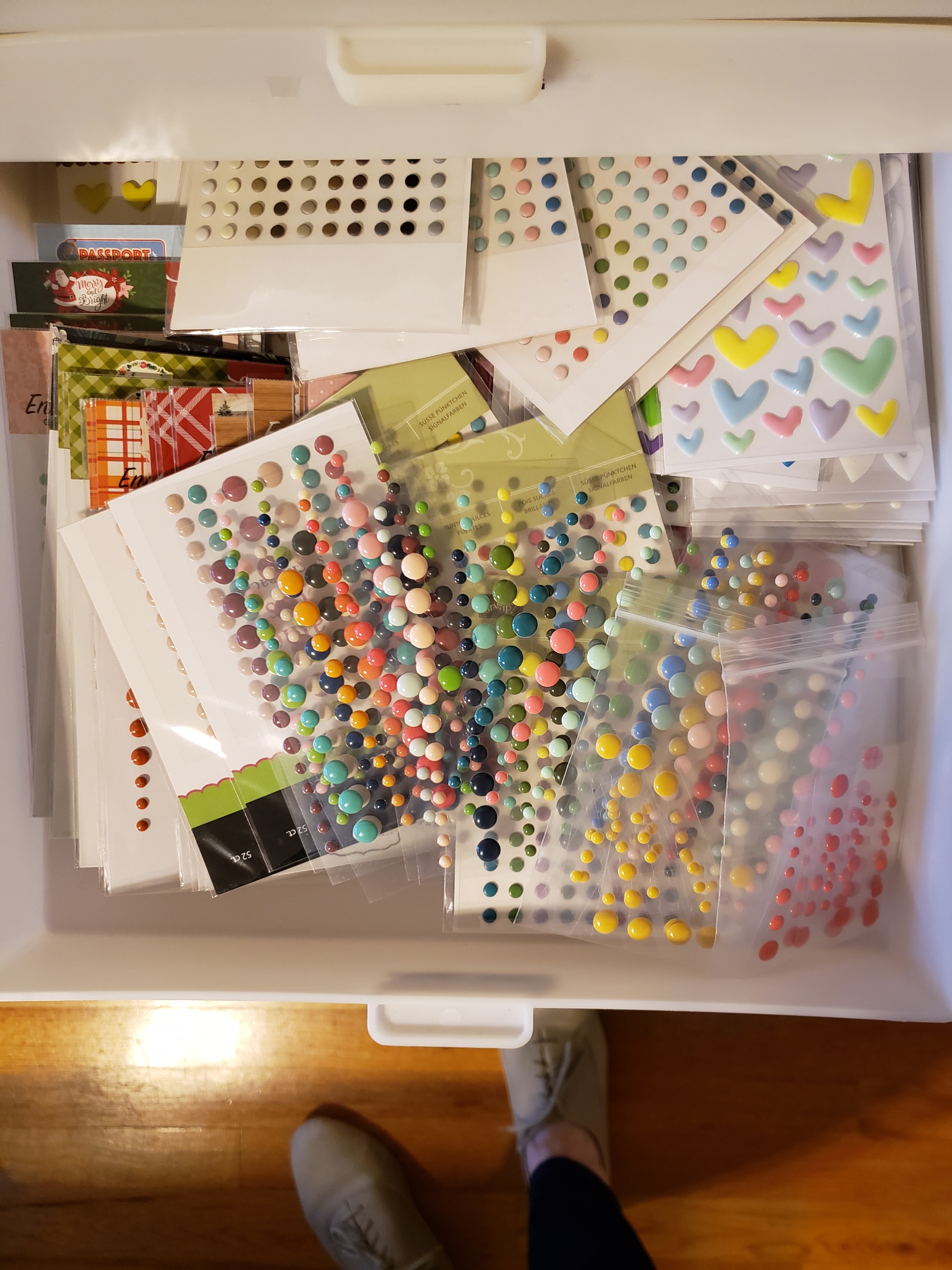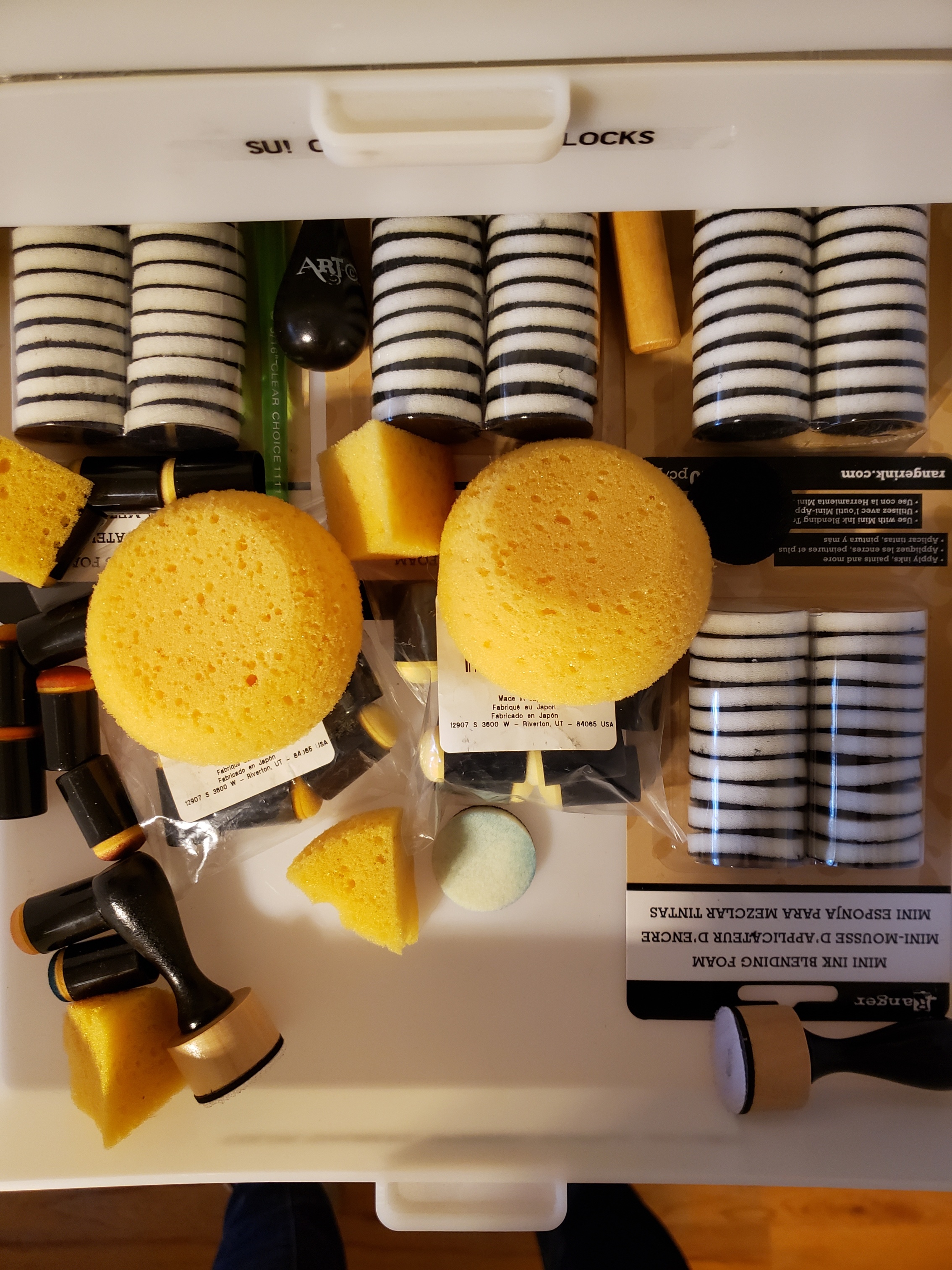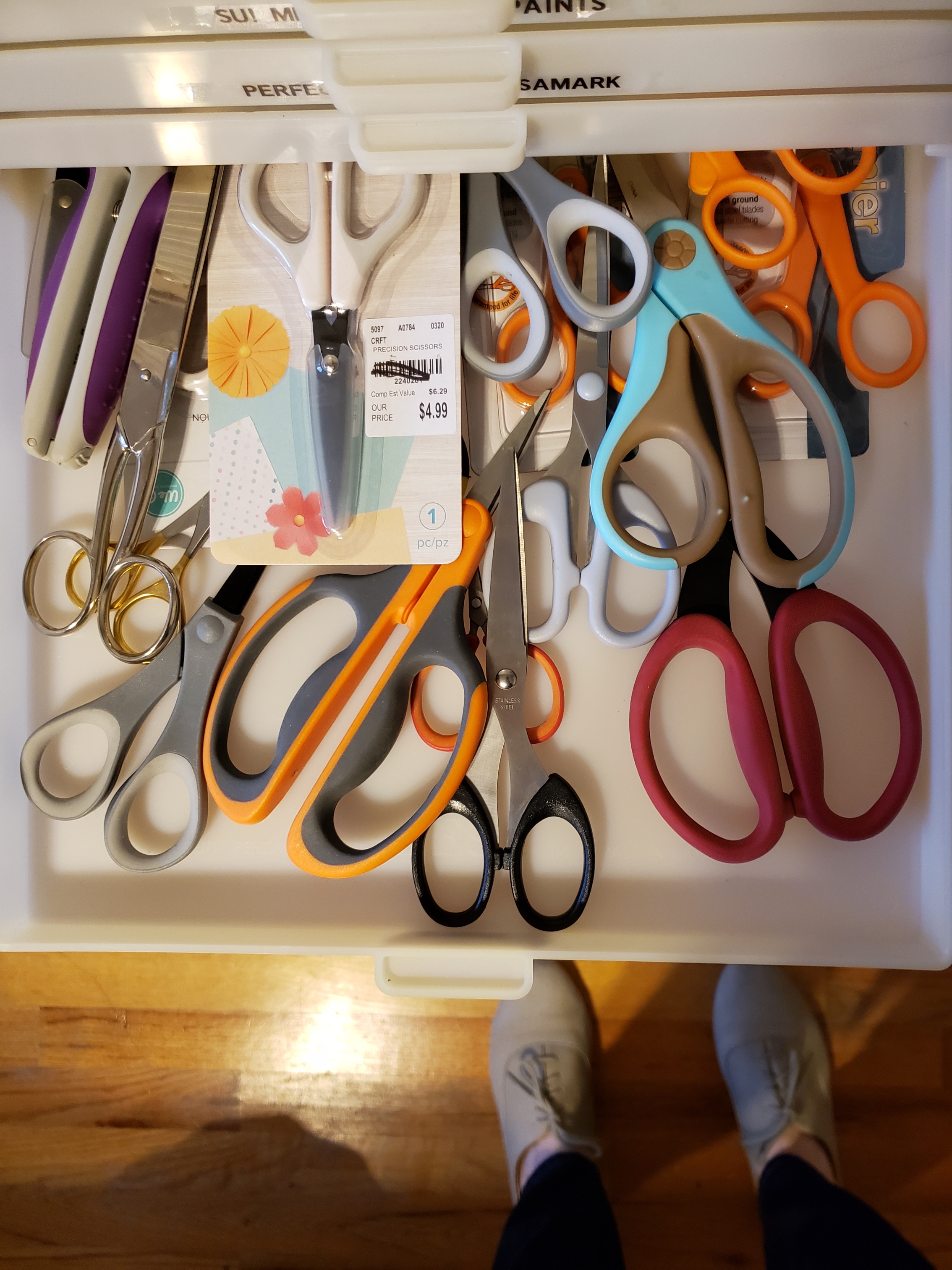 BCO: Which supplies were most challenging to organize, and what was your solution?
Kathleen: I think it was completed greeting cards. I have hundreds and had them in photo boxes that were stacked. If I wanted a thank you card, I had to move four or more boxes. No fun. When Stamp-n-Storage came out with these 2x2 Drawer Cabinets I knew I needed them.
BCO: How has being organized inspired your creativity?
Kathleen: When you can see and easily access your supplies, you will be inspired to be creative and get more done. The most recent change I made to my craft space was the addition of the Stamp-n-Storage punch units (Border Maker Punch Holder, Punch Holder for Creative Memories, and Lock-Down Punch Holder). It seems like I've been reaching for punches more now that they are visible.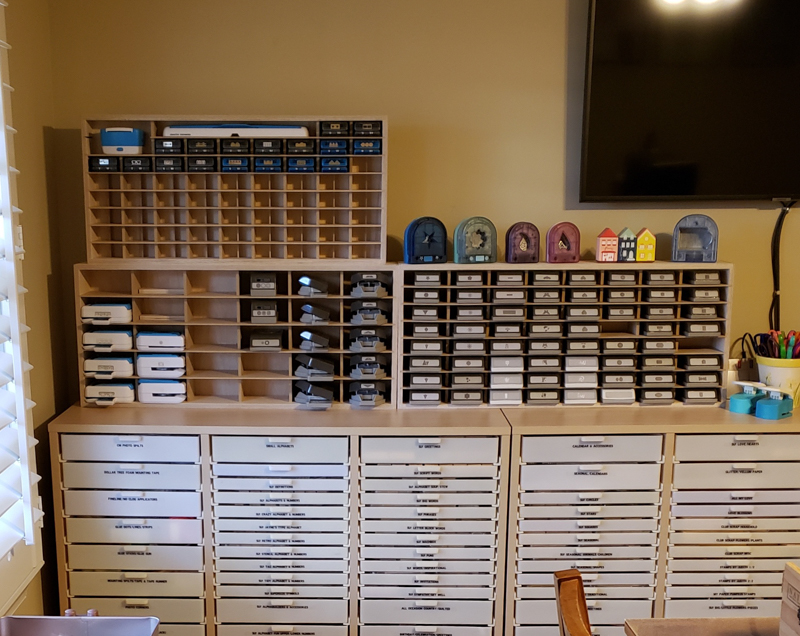 BCO: If you had one organization tip to share with others creating a craft space, what would it be?
Kathleen: Use labels, and if you can't use a label, create a paper document that lists the contents. I use this concept for the black canvas bins I have in the two IKEA 3x3 units.
---
Thank you for sharing your space with us Kathleen! If you would like to inspire craft organization ideas, or win a $50 Best Craft Organizer store credit, send us pictures of your craft space for a chance to be a Crafty Spaces winner!
Here are a few tips from Elphie: clean up your space, snap some photos (4 or more) from a few different angles, and include some comments about what you love about your area and your Best Craft Organizer products. You will be entered into our monthly drawing. Email your entry to elphie@bestcraftorganizer.com