Marcia is a crafter! She enjoys scrapbooking, styrofoam patchwork, layered paper art, and wooden crafts. When designing her studio, it was important to incorporate storage solutions for all of these crafty hobbies.
Marcia began the process of turning a former bedroom into a craft space by recruiting the help of her daughter Paula, an architect. The two utilized a study desk with drawers for a work area, and to store fabric, paper, and larger tools.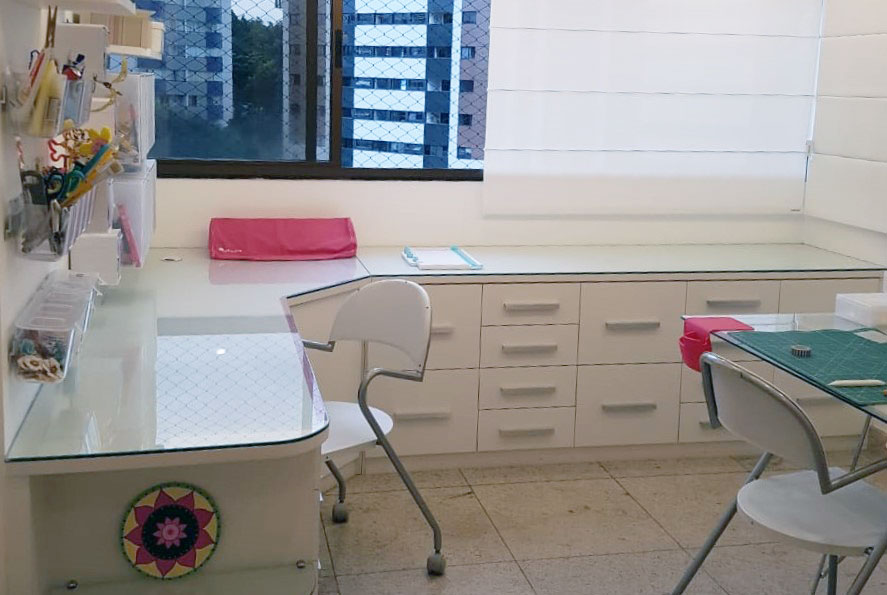 A glass table sits in the middle of the room for a work area under better lighting. "The glass makes the ambiance lighter, and it's easier to clean and gives me more space to work," Paula says.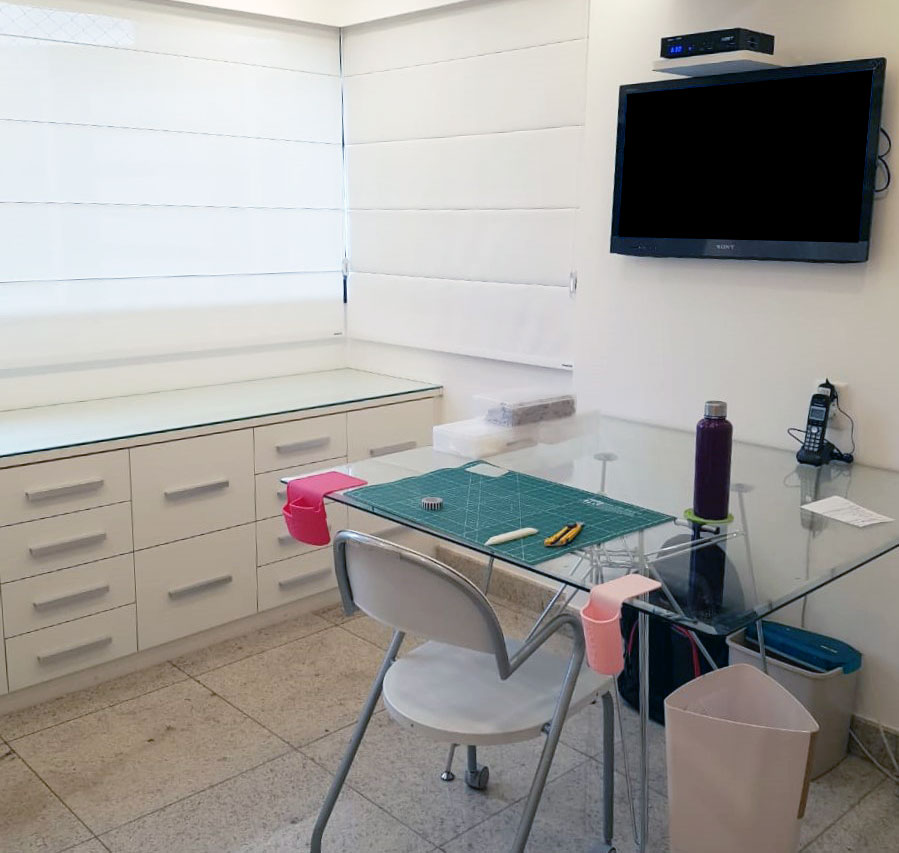 Marcia and Paula chose the Wall Box system to store brushes, scissors, scrapbooking material, tools, glues, pens, and sandpaper. "We chose this system because it is more practical, and it doesn't occupy much space overall. It makes the room organized and very easy to store/access the materials," Marcia says.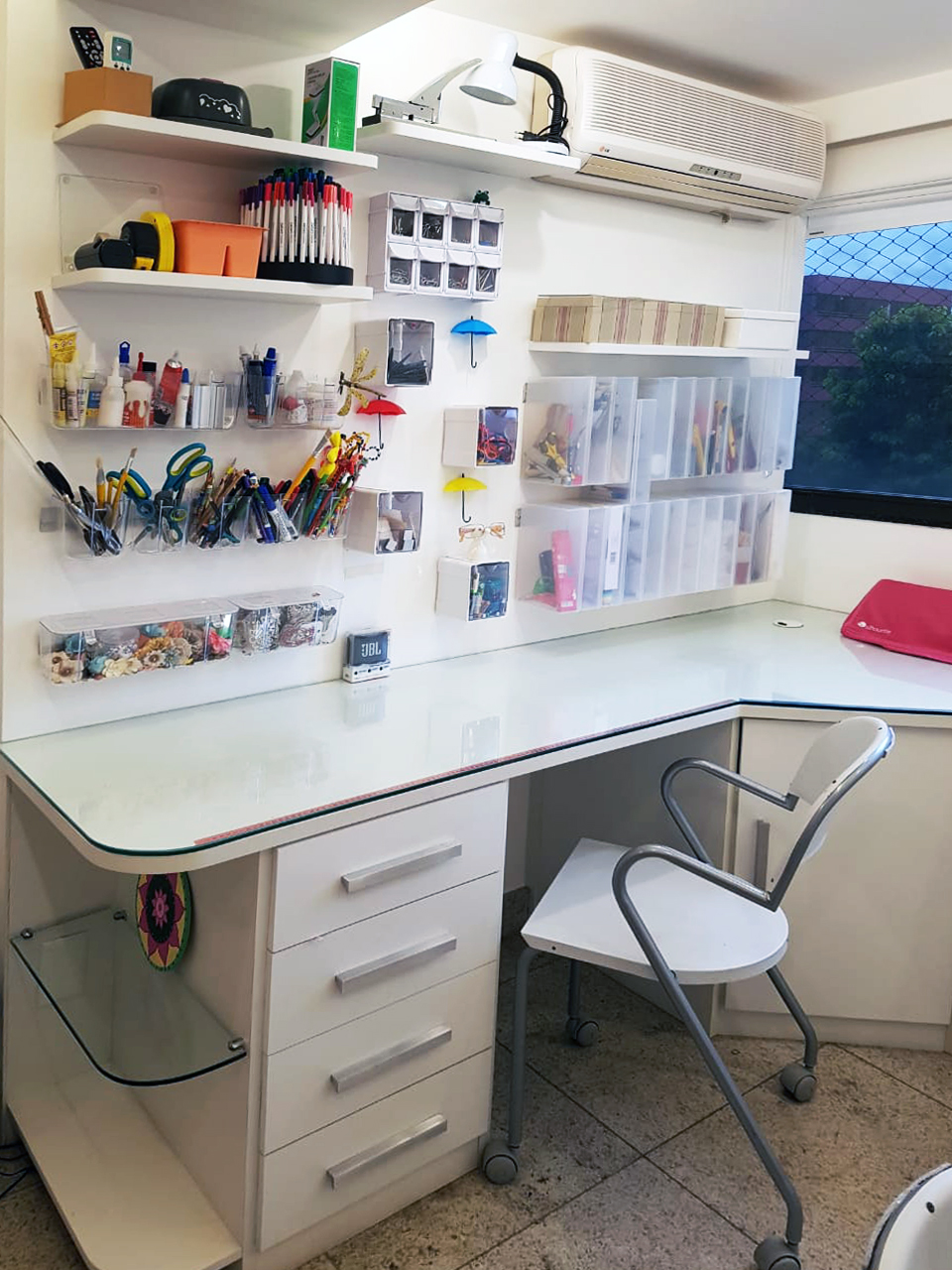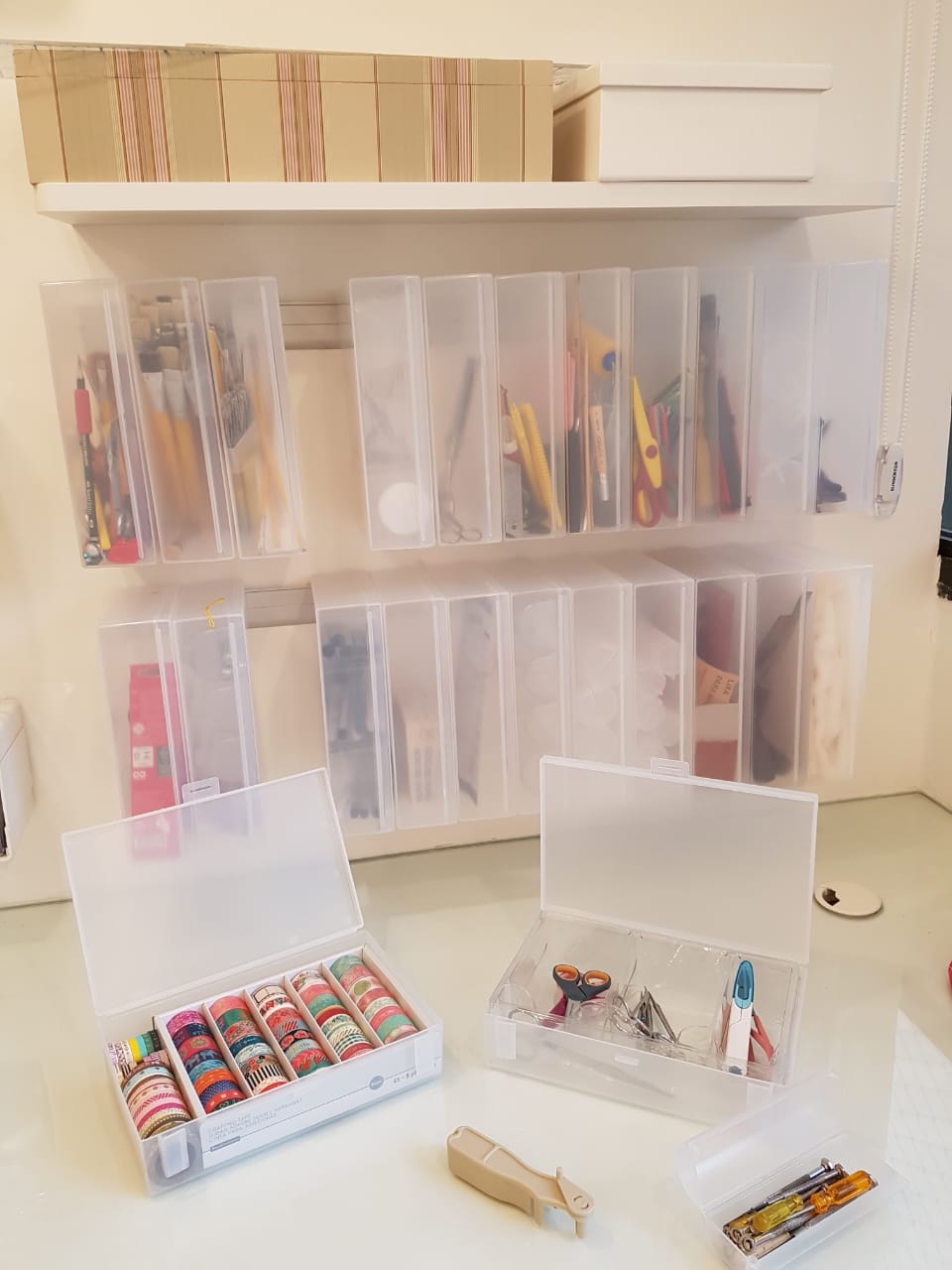 Thank you for sharing your space with us Marica! If you would like to inspire craft organization ideas, or win a $50 Best Craft Organizer store credit, send us pictures of your craft space for a chance to be a Crafty Spaces winner!
Here are a few tips from Elphie: clean up your space, snap some photos (4 or more) from a few different angles, and include some comments about what you love about your area and your Best Craft Organizer products. You will be entered into our monthly drawing. Email your entry to elphie@bestcraftorganizer.com