Hi Everyone!
Elphie here, and I'm back with some organizing tips and hacks for sewers and embroiderers, no strings attached! Picking out small objects from a cluttered box and detangling loose thread with a needle can test your patience-- before you even start! Best Craft Organizer has versatile storage solutions that'll help you store, organize, and access all of your supplies with grrr-eat ease so you can focus on creating and not rummaging through your sewing supplies.
But first, sewing and cross-stitching take up a howl lot of time. Because of that, I want to share a few sewing tips I fetched just for you from Sewing.com
Dedicate one pair of scissors to cut only fabric to keep them from dulling.
Use hair spray on a thread when needling it to keep it straight.
Hold pleats and ruffles together with painter's tape- it easily peels off!
Now, onto some tips that'll help you get organized!
Tip #1: Use Dispensers to Organize Those Scraps of Ribbon

You'll love the Ribbon and Washi Tape Dispensers . They are an inexpensive and convenient way to store your ribbon. Any dispenser size you choose is under $5.00 and provides an exceptional organizational value. You can stash them in a shallow drawer or pair them with other compatible Best Craft Organizer products like the Wall Box or Drawer Kit.
Tip #2: Maximize Space with the Perfect Drawer Height
Do you ever get tired of your supplies getting mixed up in drawers that are too deep? Well, you'll want to take a look at the Best Craft Organizer Storage Cabinets. Each cabinet can be customized with 1", 2-1/4", or 3-3/8" height drawers to fit your needs. You can even add Drawer Inserts to keep supplies separated and in place. Organize with Best Craft Organizer, and you'll say goodbye to messy drawers forever!
Tip #3: Mount Organizational Tools on Your Wall To Free Space on your Desk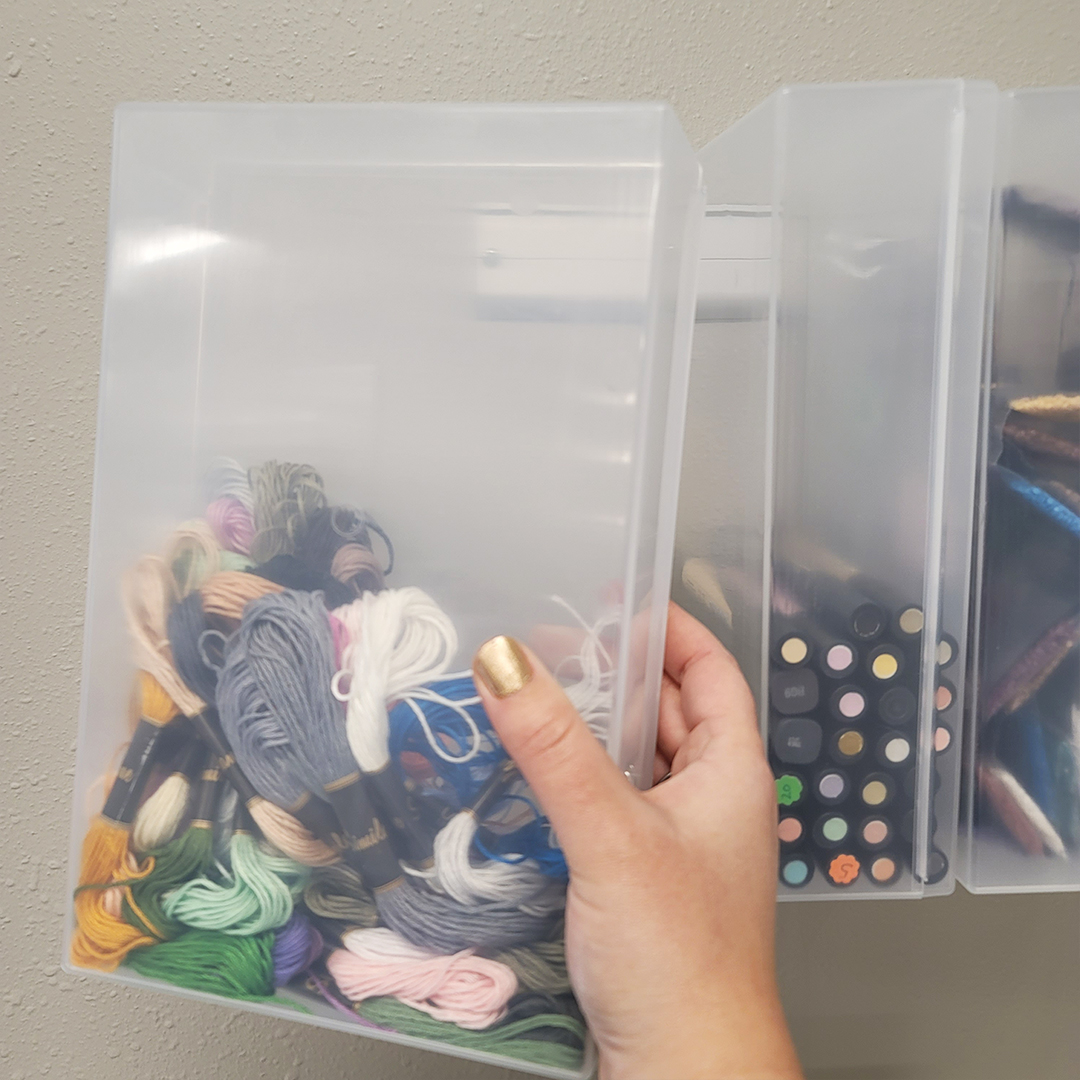 The Wall Boxes at Best Craft Organizer are game-changing when it comes to storage. They are transparent and designed to be conveniently mounted on your wall. Everything you have to work with will be within eyesight and in arm's reach. There's no better way to inspire hassle-free creativity! Store pincushions, scissors, buttons, pattern paper, and countless other objects. You can also take your small sewing and embroidery projects on the go since these boxes are great for transportation. You'll love the convenience of these organizers.
Cluttered spaces can leave your patience hanging on by a thread, but these Best Craft Organizer solutions are functional, versatile, maximize space, and provide organizational value that'll save you time and energy. Plus, organizing gets the imagination going. If you happen to imagine a cute T-shirt that's Yorkie-sized, I know someone who might appreciate it.
Elphie
Organization Expert
Best Craft Organizer