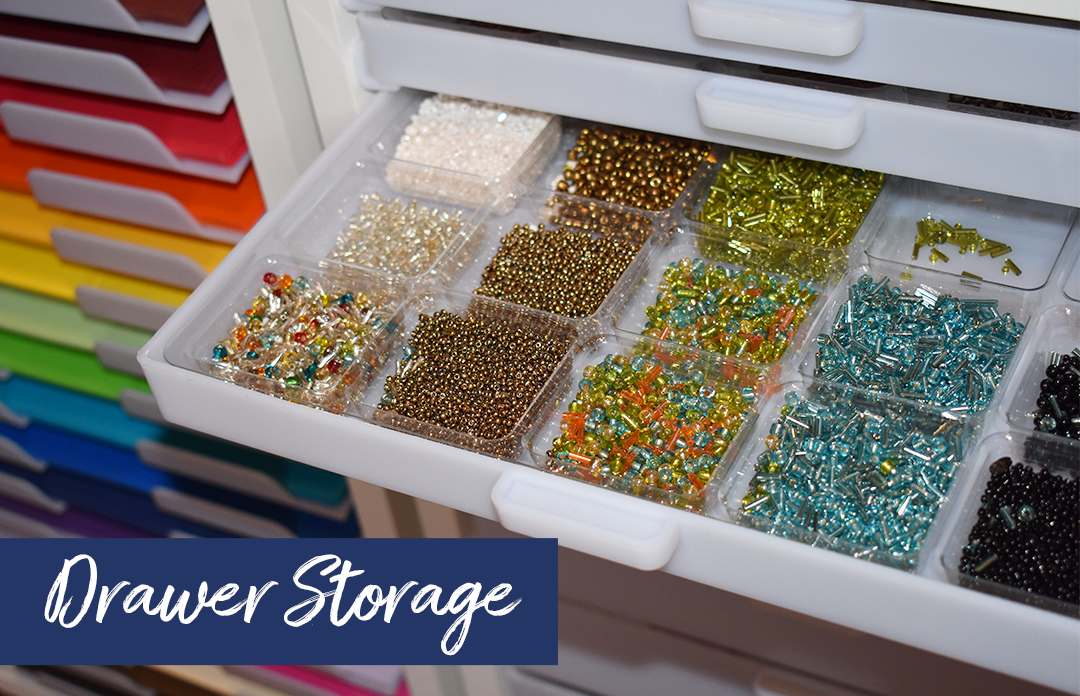 Are you interested in organizing your craft supplies with a Best Craft Organizer Storage Cabinet, but aren't sure which drawer options to choose? Here are a few helpful tips on what fits in each drawer size: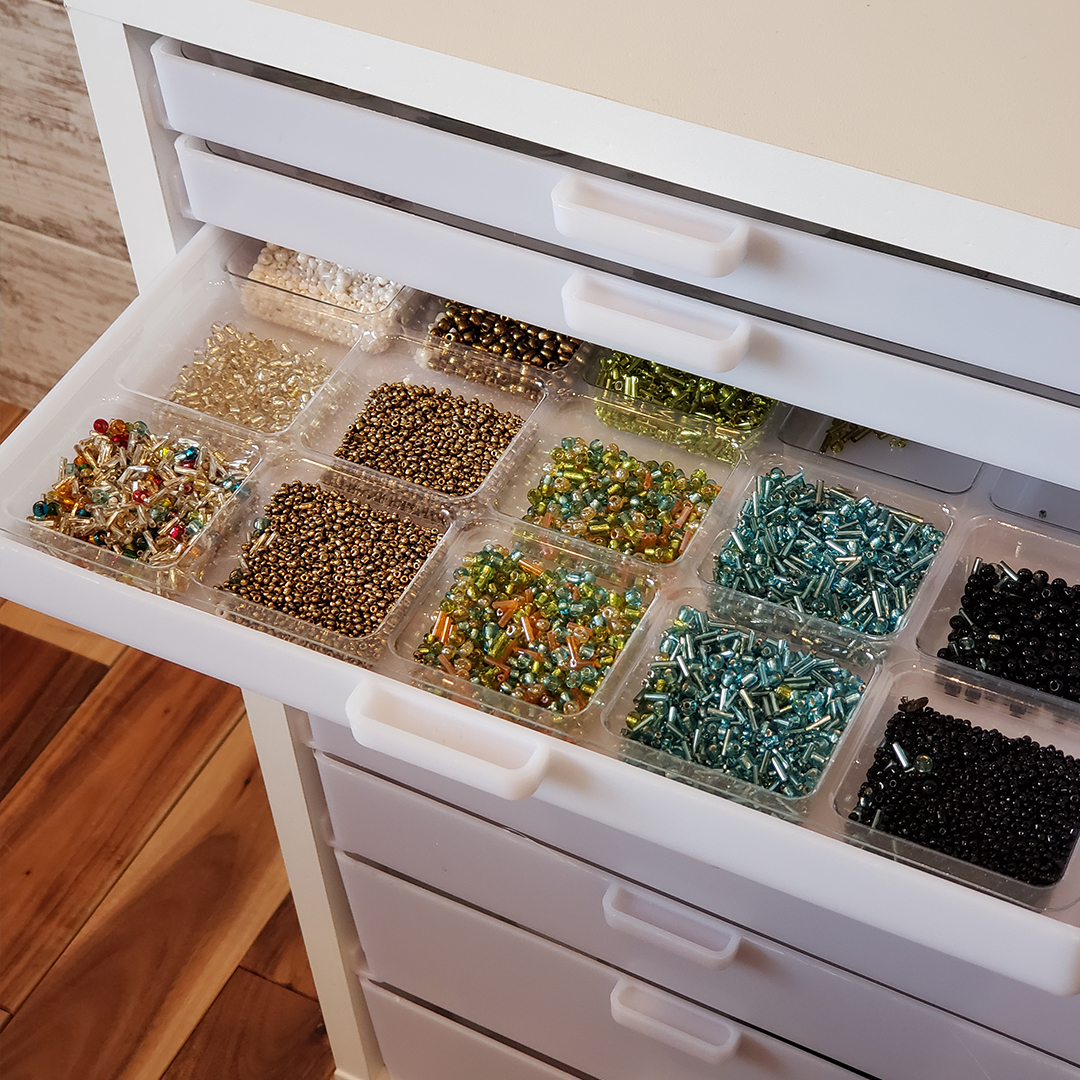 Single Drawer
Drawer Height: 1"
All Accessory Half Trays
30 Compartment, 6 Slot, and Single Compartment Accessory Trays
Markers
Ink Pads
Adhesives
Daubers
Wood Mount Stamps
Clear/Cling Stamps
Jewelry Findings
Beads
Scissors and other cutting tools
Embellishments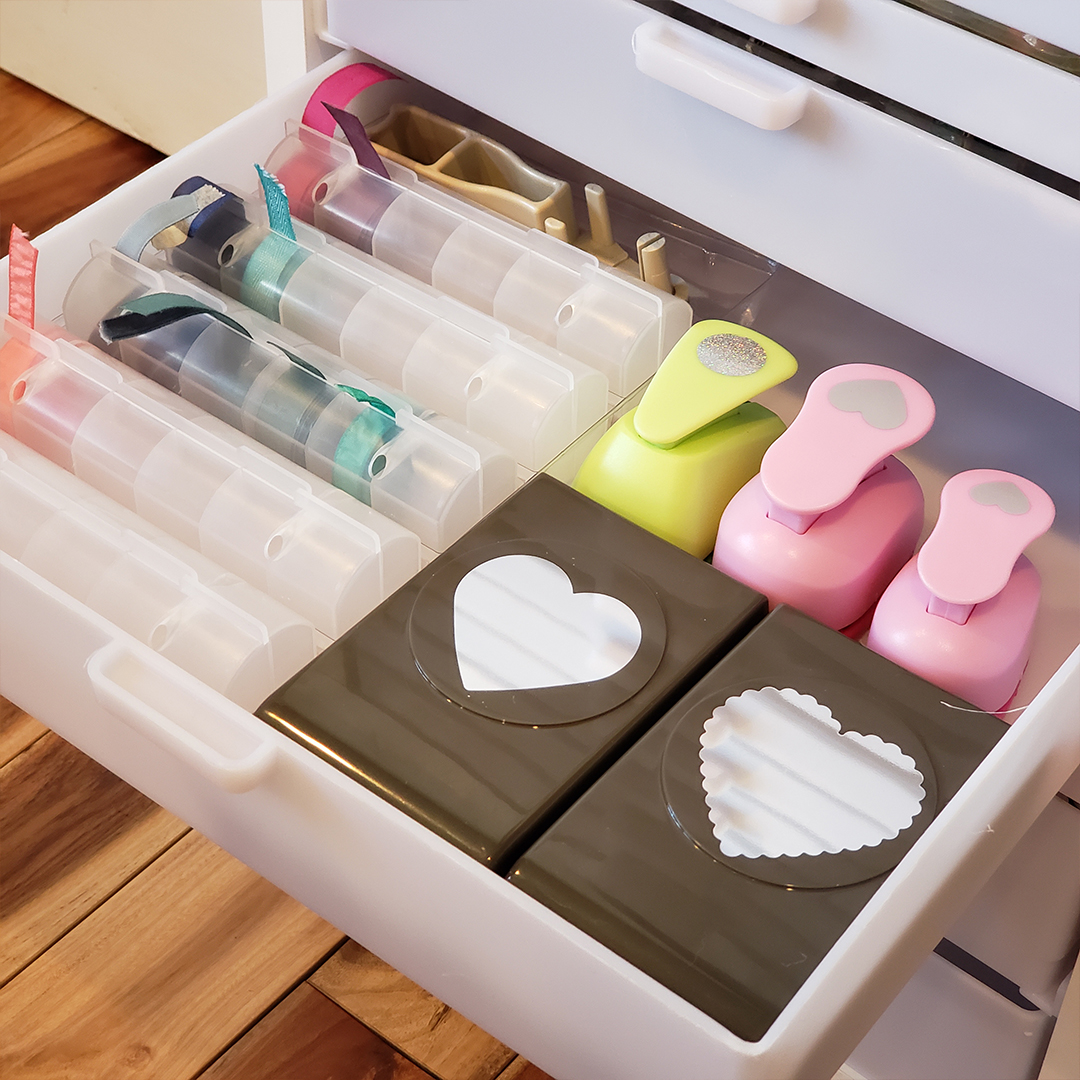 Double Drawer
Drawer Height: 2-1/4"
15 Compartment Deep Accessory Tray
Ribbon & Washi Drawer Kits
Ribbon & Washi Dispensers
Punches
Ribbon
Vinyl Rolls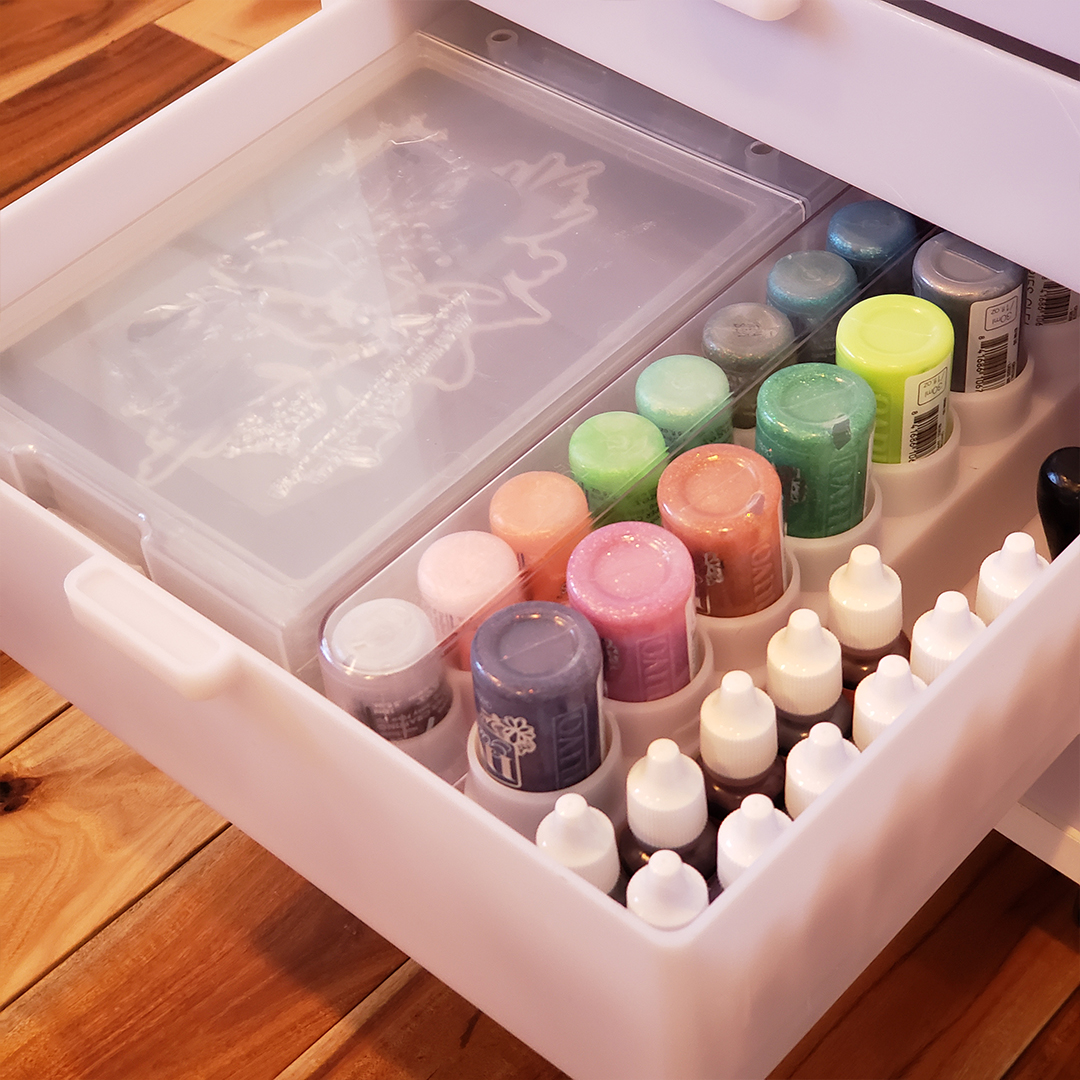 Triple Drawer
Drawer Height: 3-3/8"
Dazzle Caddy - 1" standing with or without cover
Dazzle Caddy - 1-1/4" standing without cover only
Stamp-n-Dies Wall Box
Punches
Ribbon
Glues
Blending Tools
Refill Bottles (under 3" height)
Still not sure how to customize your Storage Cabinet with Drawers? Check out the Cabinet Designer.