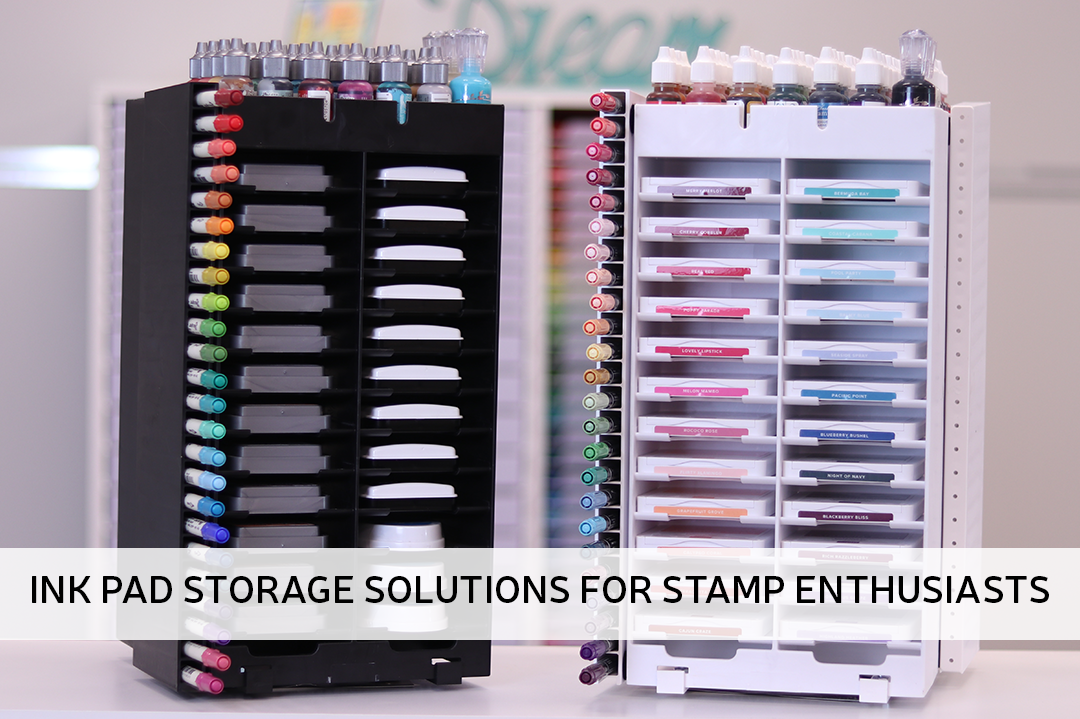 Welcome back, Crafters.
Elfie here, and I have an ink-ling you're looking for a better way to store your ink pads and ink refill bottles. We don't want them clattering around in a desk, at risk of opening and drying out. Best Craft Organizer has the ink storage solution you've been looking for. Our PortaInk products are the perfect home for your favorite brands.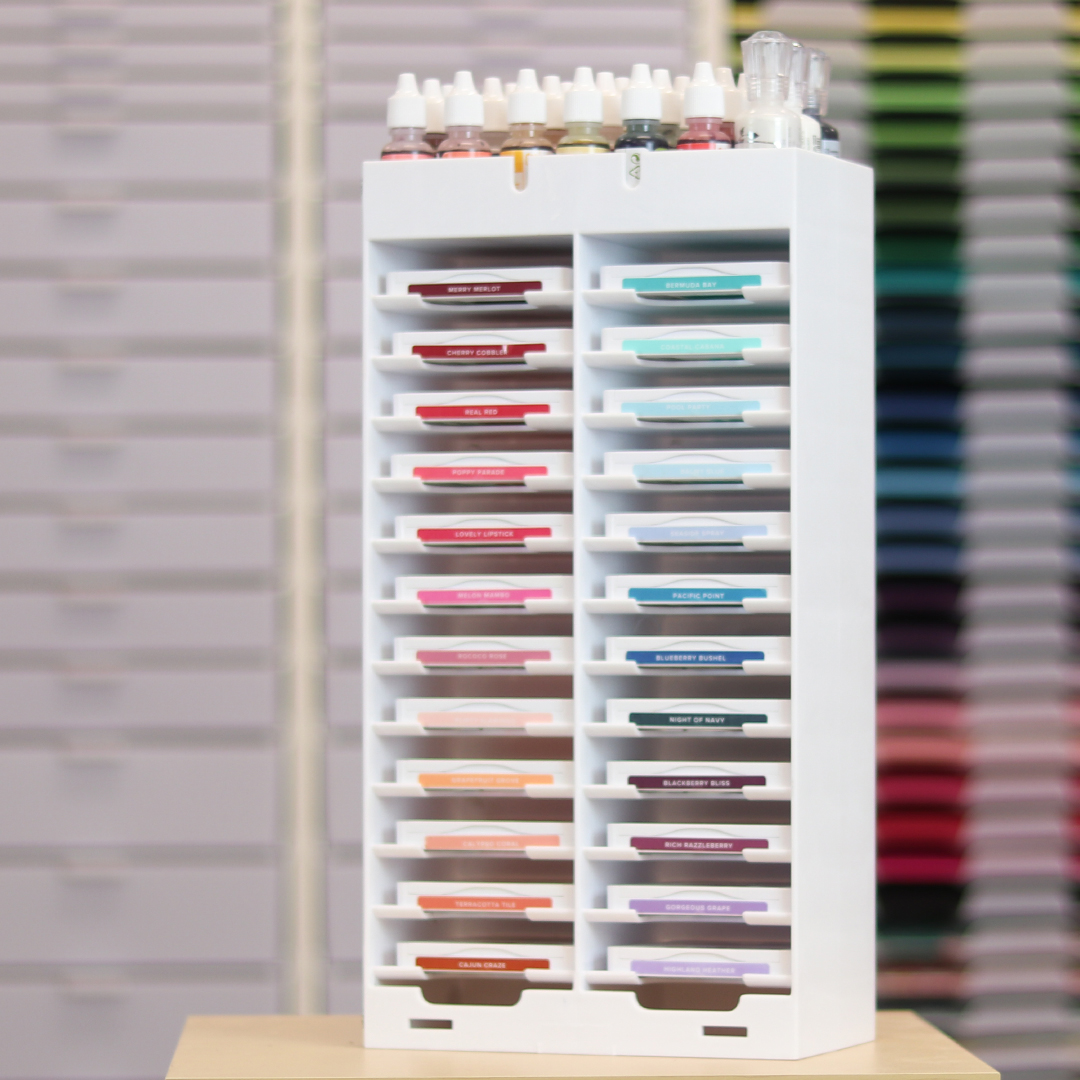 The PortaInk Standard Case sits perfectly on your desk and has a sturdy build to store your ink pads. It has 24 slots for organizing brands like Stampin' Up® and Close To My Heart®, or add the PortaInk Inserts for brands like Gina K. Designs®, Taylored Expressions®, Distress®, Oxides® and more. The top of the PortaInk can store up to 28 0.5 fl. oz. bottles, making it perfect for organizing your refill bottles. Keeping your favorite ink colors within close reach will not only save you time, but will also help bring out your creative flow.
Set-up is so easy, a Yorkie with no thumbs can do it! No assembly is required, so as soon as you open the box, you can immediately set it on your desk and start organizing your inks.The PortaInk Standard Case is available in white or black.
Shop the PortaInk Standard Case >>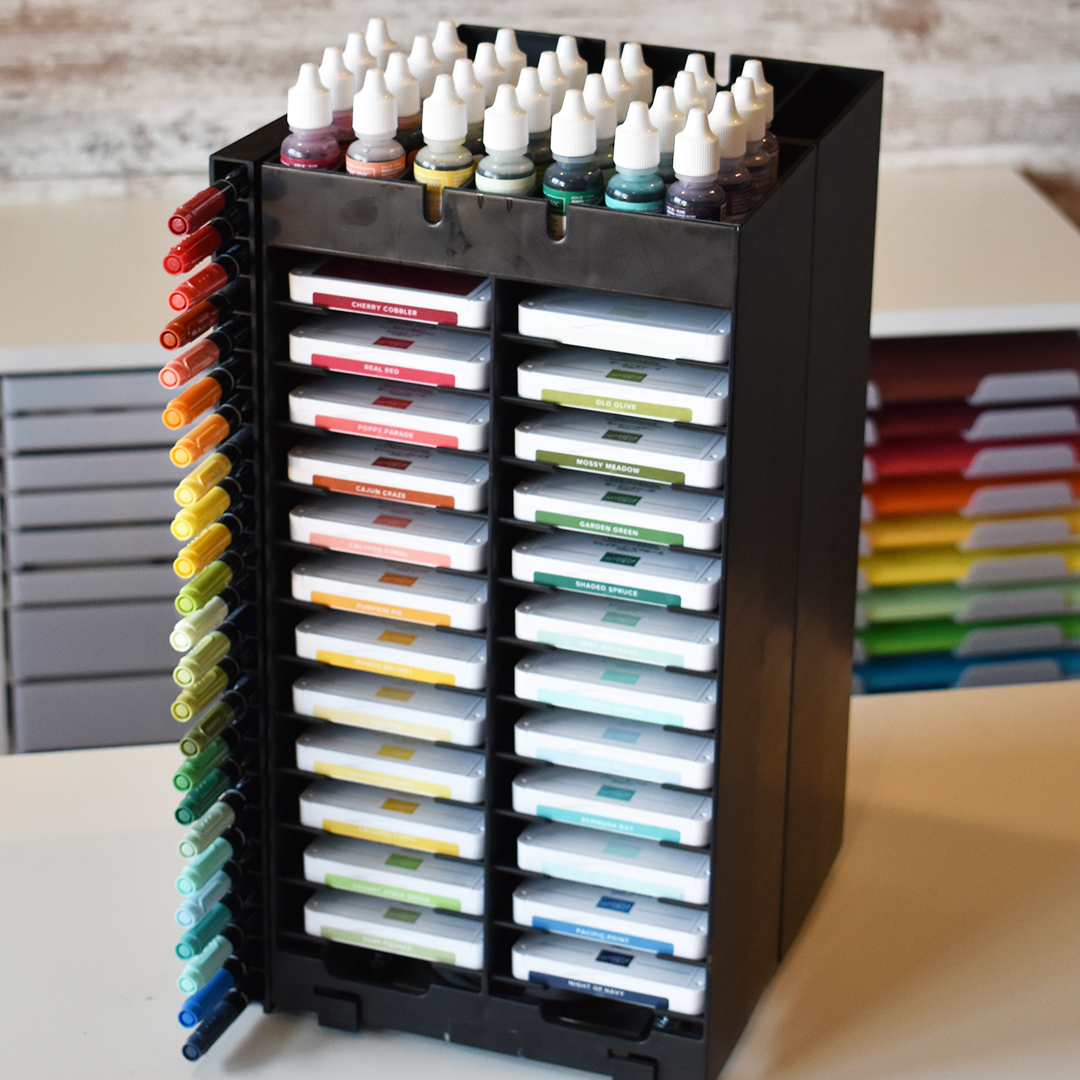 The PortaInk Dual Swivel Traveler is a favorite among our craft community, and has an even larger storage capacity. Plus you can even take your collection on the go with the tote handle. Just add the included travel plates and you are ready to take your inks to a friend's house, your next crop,or even a different part of the house. With twice the storage capacity of the Standard Case, the PortaInk Dual Swivel Traveler has 48 slots for your ink pads. Set it up and elegantly view your assortment of colors with the swivel feature.The PortaInk Swivel Traveler is available in white or black.
Shop the PortaInk Dual Swivel Traveler >>
List of Compatible Ink Brands:
●Archival
●Gina K. Designs
●Concord & 9th
●Catherine Pooler
●Ranger
●Impress
●Tim Holtz Distress Inks and Oxides
●The Stamp Market
●Taylored Expressions
●VersaMark
●And Many More!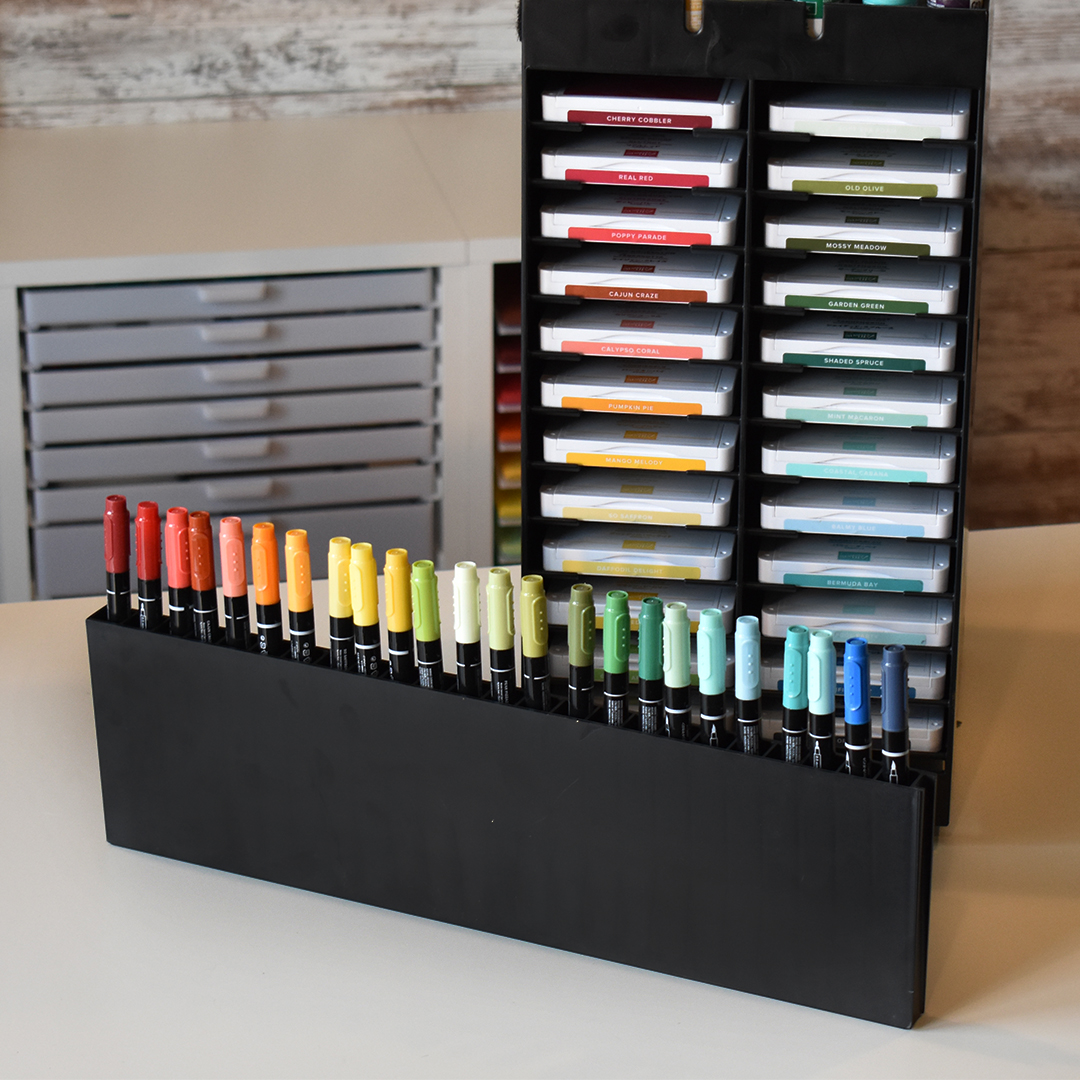 Add on the Marker Buddy to organize your favorite markers. It attaches to the side of these units with Velcro(TM), and holds up to 24 markers and pens. This is a grrr-eat way to make sure your craft pens don't mix with the pens you use around the house. Not only that but you'll save 20% on the Marker Buddy if you bundle it with your PortaInk purchase. I know a good deal when I smell one and this is one you can't miss!
Buy a PortaInk Storage Unit today and give yourself the gift of clarity and organization. With optimal ink pad storage, you can stamp like the wind! The quality, storage space, and organizational function of these products get my stamp of app- rooooval!
Elphie
Organization Expert
Best Craft Organizer