Fabric Organization by Best Craft Organizer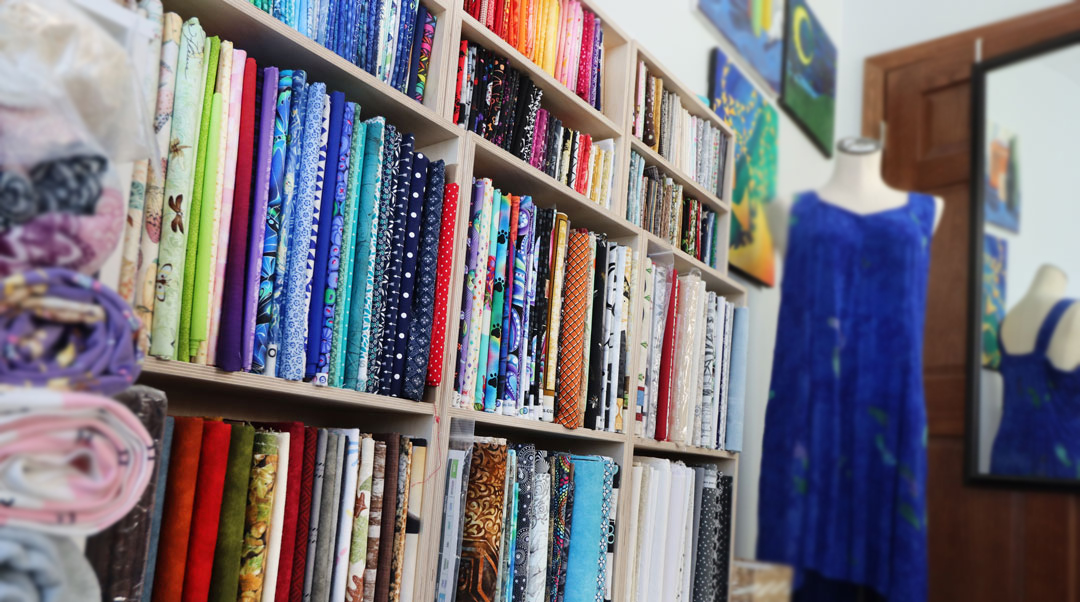 Hello Crafters!
Today, I would like to give a warm, tail-wagging welcome to our crafty quilters out there. I have a few fun tips for all you fabric lovers! Best Craft Organizer offers special organizing storage solutions that will help you solve all your fabric storage dilemmas - from fabric yardage, fat quarters, and even those 2.5 x 2.5 squares. Best Craft Organizer is here to make sure all your fabrics are neat, clearly visible, and ready to sew.
We've all been there; you buy a plastic bin and tell yourself, if you always fold everything, it should stay organized, and you should be able to see all the fabric you have on hand. Inevitably, that bin becomes a mess, and digging around for the right piece of fabric becomes a real hassle. I may enjoy a good digging session, but not with my crafts! You shouldn't have to dig through them either.
Storing fabric in bins often results in buying fabric you forgot you had, or it becomes difficult to find a particular color or pattern. Time is better-spent quilting than looking for quilt supplies. To help you stay organized, Best Craft Organizer has several storage solutions you can use to keep your fabrics in line so that you can get sewing faster.
Fabric Shelf for Fat Quarters
The Fabric Shelf for Fat Quarters is a perfect place for your smaller fat quarters fabric. Made from a beautiful Baltic Birch plywood, the shelves are the ideal height allowing you to place your fabric wraps neatly and upright. You'll always know what patterns and colors you have available to you in a simple glance. One thing that makes the fabric shelving unit unique to other craft storage units is its included magnet block. If you can't fill a whole Fabric Shelf with your collection, place the included Magnet Block at the end, holding your fabric upright and in place. Your fabric fat quarters can be compacted for maximum storage and may also be mounted on your wall. This way, you'll never miss a pattern or complimenting color again!
The Fabric Shelf for Fat Quarters is available in two sizes: Standard (13-1/4" x 16-1/4") and IKEA (13" x 13"). Whatever set-up you already have, Best Craft Organizer has tools that will fit right in.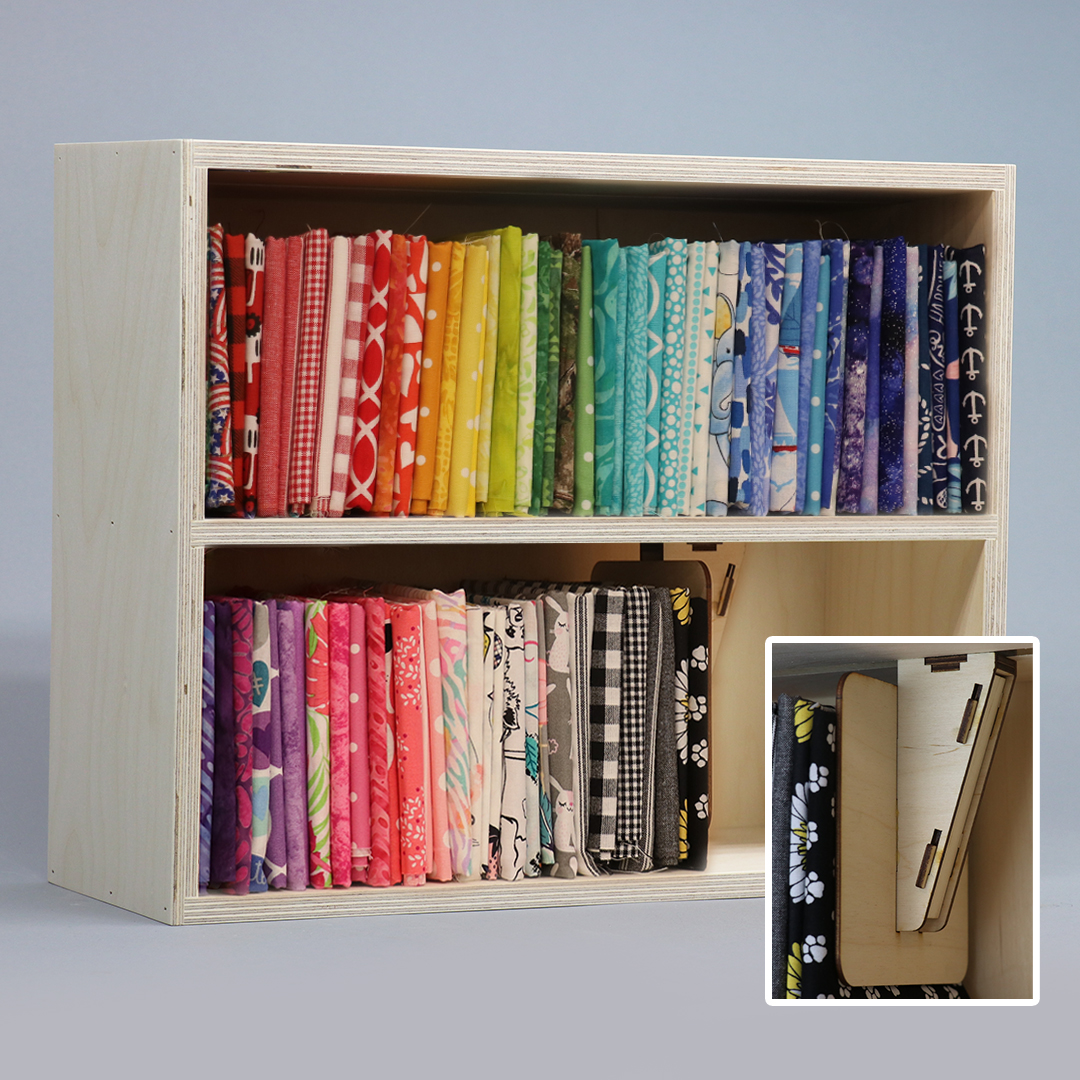 Learn more about the Fabric Shelf for Fat Quarters
Fabric Shelf for Yardage
The Fabric Shelf for Yardage is for quilters with yards upon yards of fabric. You can group analogous colors or organize them by the project. One thing's for sure…when your fabrics are all within view, you'll stress a whole lot less looking for fabric and spend more time sewing away at a new quilt. Plus, doesn't the beautiful display of material inspire your creativity? Just like the Fabric Shelf for Fat Quarters, the Fabric Shelf for Yardage comes with a Magnet Block to keep your fabrics standing in place, even if you don't fill the entire shelf.
The Fabric Shelf for Yardage is available in three sizes: Standard (13-1/4" x 16-1/4"), Large (26-1/4" x 16-1/4"), and IKEA (13" x 13"). Add these shelves to your current set-up by mounting them on the wall or stacking them in your craft room.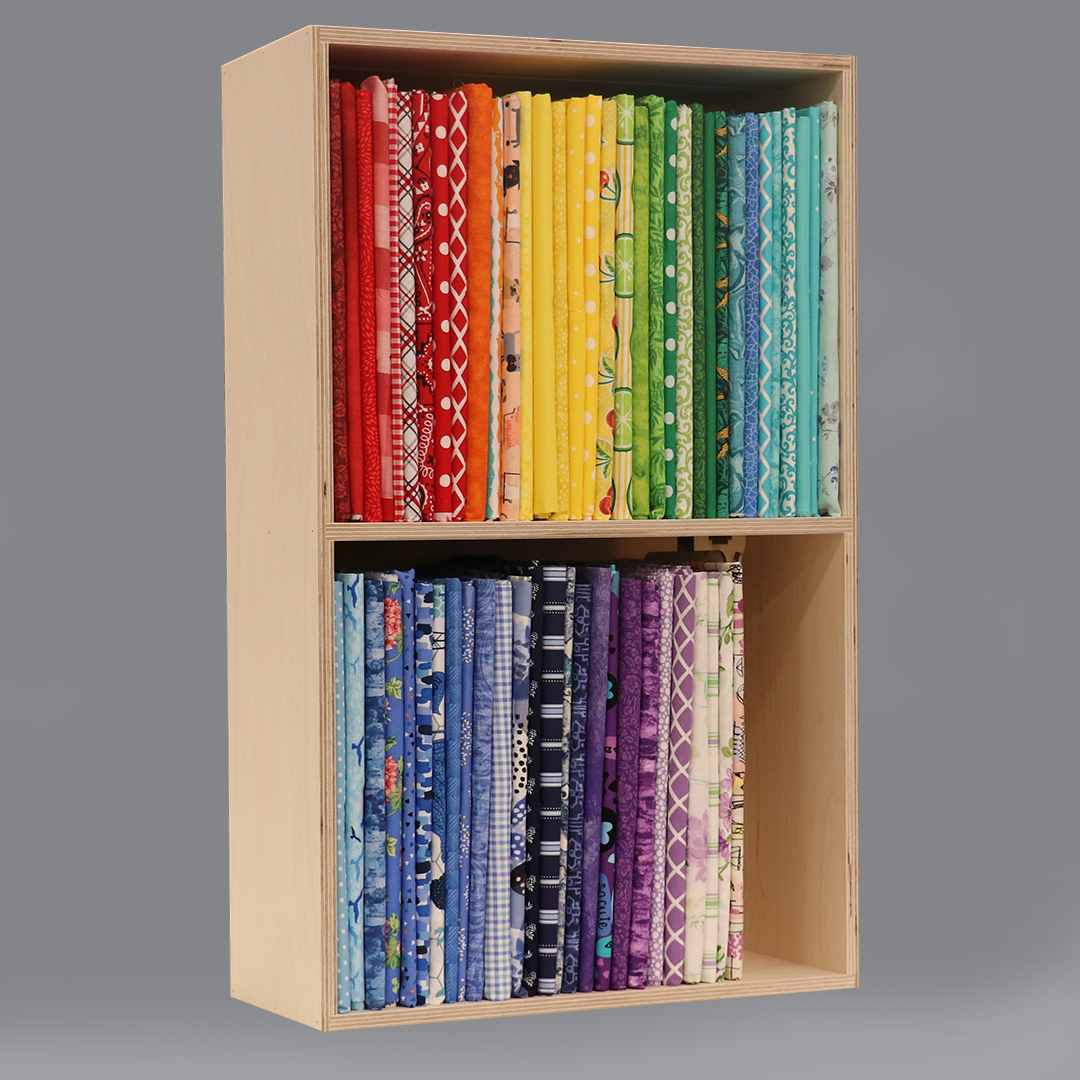 Learn more about the Fabric Shelf for Yardage
Fabric Grid Storage System
Fabric squares can be particularly ruff to store because they're so small. They can easily get swallowed up in piles of fabric if not stored carefully. To fix this problem, consider using the Fabric Grid Storage System to keep your smaller pieces. The grid system fits inside the Best Craft Organizer Drawers (12"x13"). You'll be able to organize by color, theme, pattern, or quilt projects. An organized fabric drawer means finding your squares quickly so you can begin working on that beautiful block design.
The Fabric Grid Storage System is available to organize the following fabric sizes: 8"x8" squares, 5"x5" squares, 4"x4" squares, 2.5"x2.5" squares, and even your 2.5" and 1.5" strips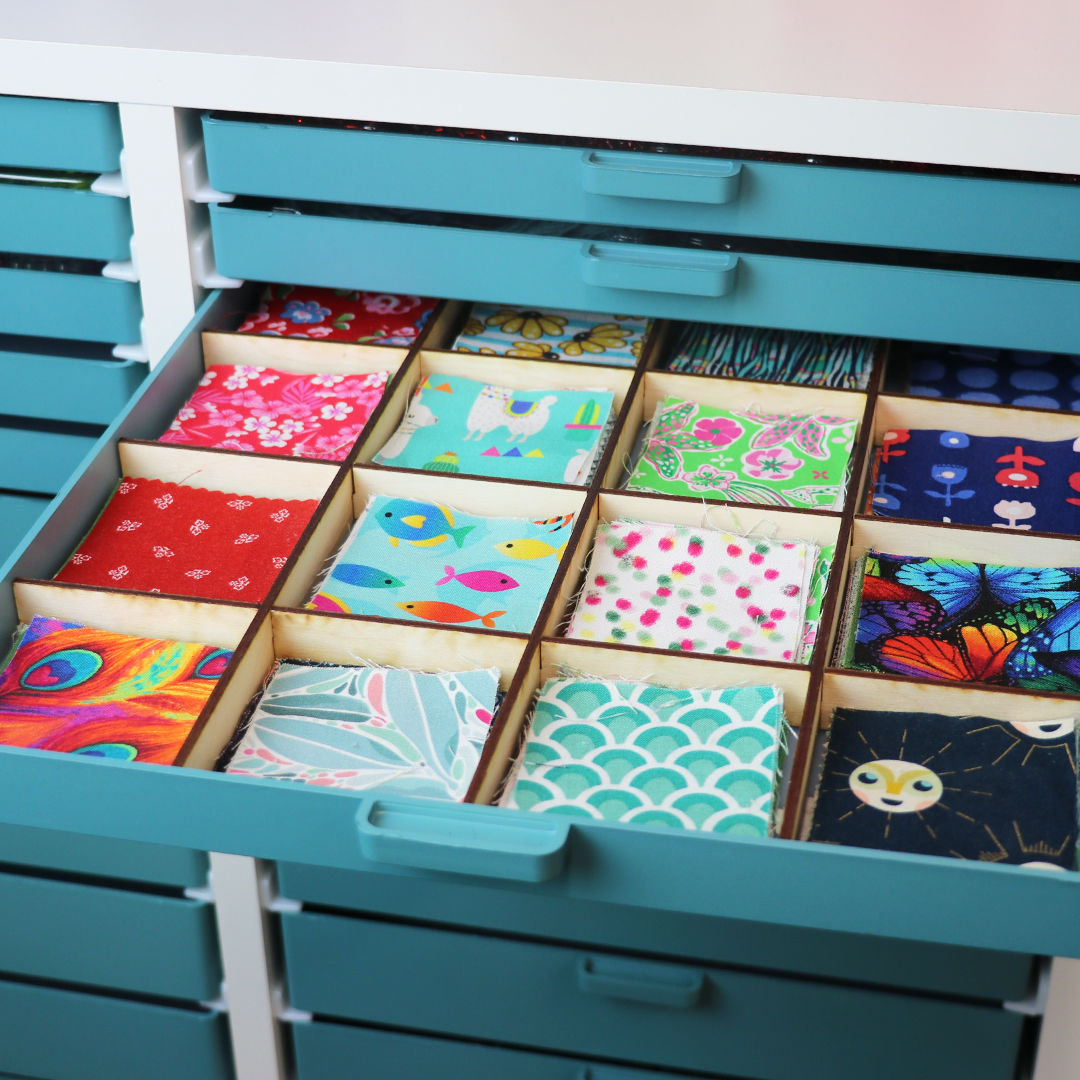 Learn more about the Fabric Grid Storage System
Fabric Wrap Boards
Those yards of fabric need to wrap around something, don't they? We've got you covered there, too! Best Craft Organizer has quality Wrap Boards made of sturdy 0.05" chipboard (250% thicker than other competitor brands). The boards are 11" x 6-3/4", making them fit perfectly inside the Fabric Shelf for Yardage. The boards help you easily handle and store your fabric, so they don't collapse in or get wrinkled. You can even mark your boards with available yardage or the fabric name/brand.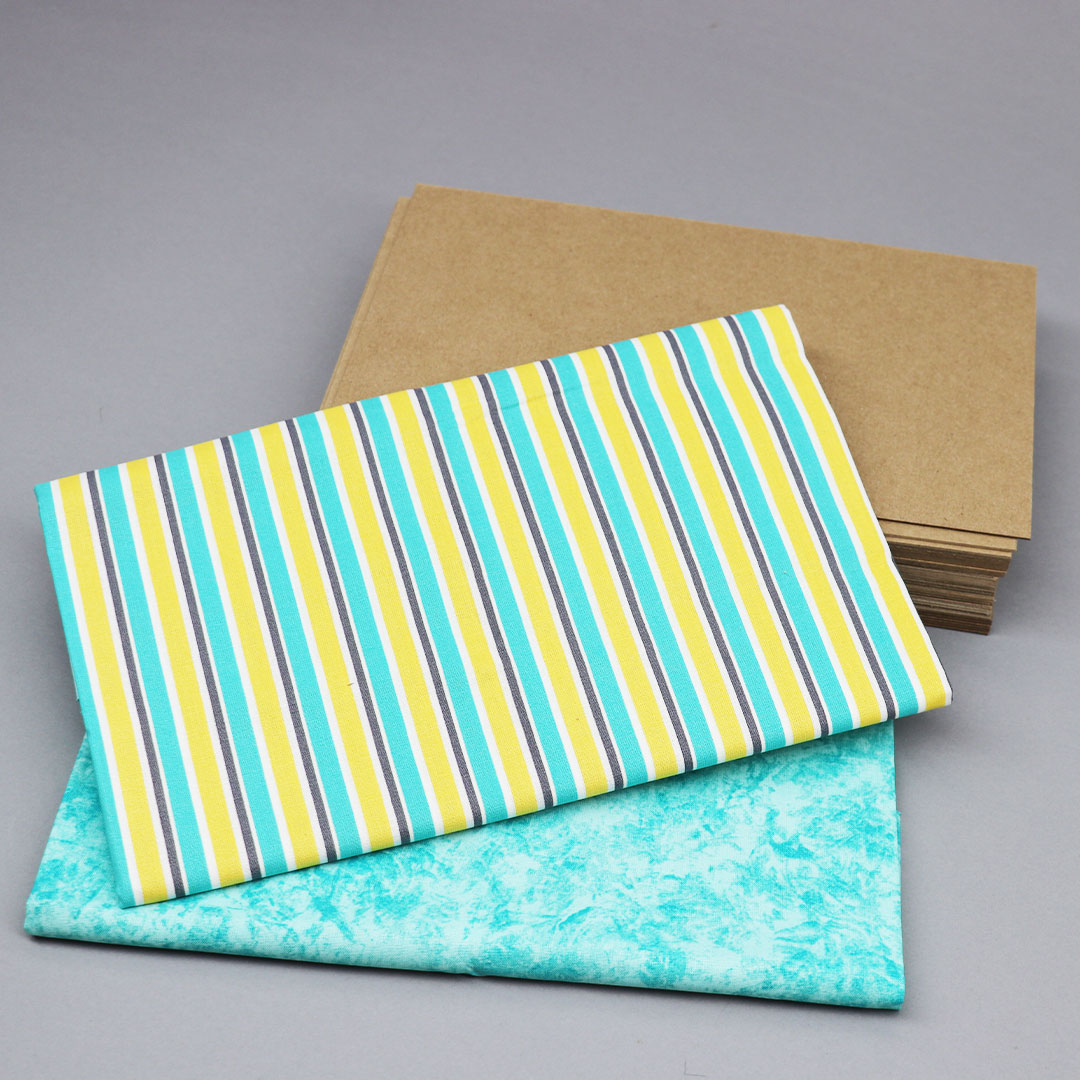 Learn more about Fabric Wrap Boards
Acrylic Crate for Fabric Storage
The Acrylic Crate is a must-have for any craft room. With its versatility, you can organize quilting supplies including your beautiful fabrics. Organizing your fabric in the Acrylic Crate keeps your fabric visible and easy to access. The crate's smaller design is the perfect size to prevent fabric from getting buried and difficult to dig through. The transparent material allows you to see all of your fabric at a glance, and the handles on both ends make it easy to move your crate.
The Acrylic Crate is 8.1" wide, 11.3" deep, and 5.9" tall.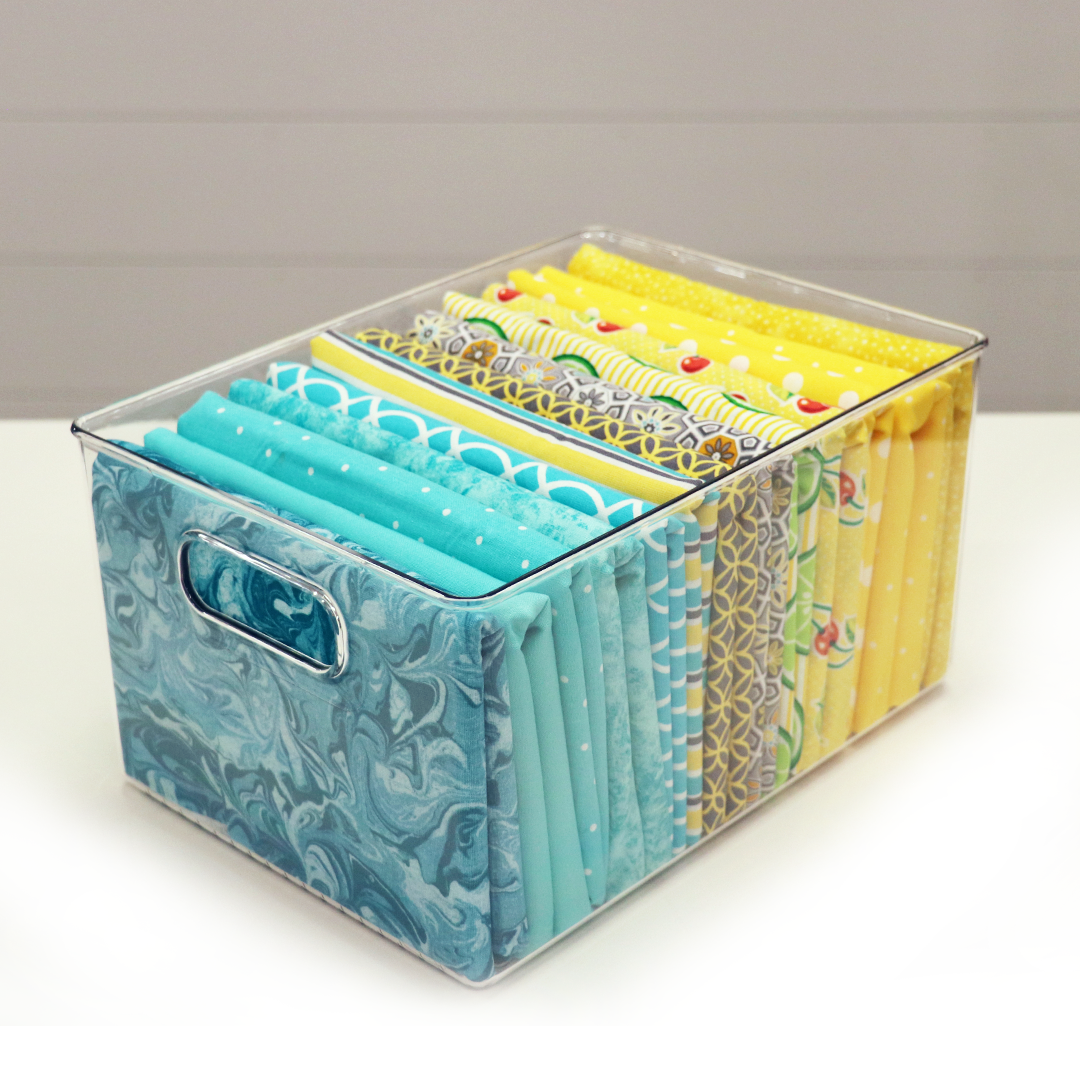 Learn more about the Acrylic Crate
Fabric Wall Box Grid
If you are looking to utilize your wall space for storage, or if you want to take your patchwork somewhere outside your crafting corner, the fabric wall box is perfect for you. All you have to do is pair your desired grid with a wall box, and you can take your quilting project on the road. The Fabric Wall Box Grid hangs on your wall and provides options to organize 2.5" x 2.5" squares, 4" x 4" squares, and 5" x 5" squares.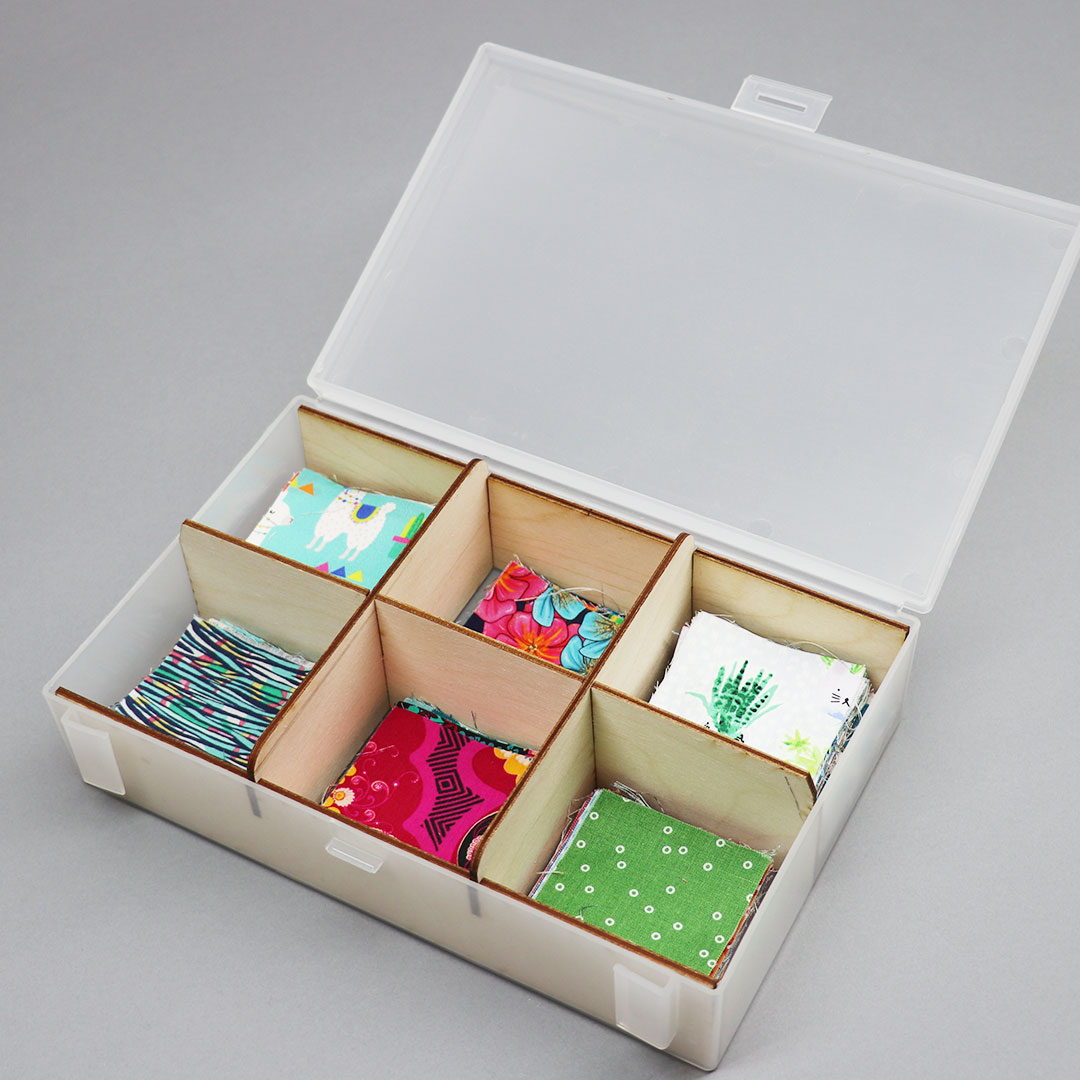 Learn more about the Wall Box Grid System
Learn more about the Wall Box
Storage Solutions that Keep you Organized and Crafty!
Here at Best Craft Organizer, we want you to spend more time quilting and less time searching for supplies. Organizing helps maximize space and saves time searching for product. Don't believe us? Here's a fun before and after photo of Robin's fabric storage. Robin used to store her fabric in bins and totes. Not only was it difficult to dig through, she had to move bins around to find the right one. The bins and bulky shelving also wasted a lot of space, leaving less room in which to work. When Robin reorganized her craft room with Best Craft Organizer solutions, she gained more space to craft, and saved time when searching for the perfect piece of fabric for that next project.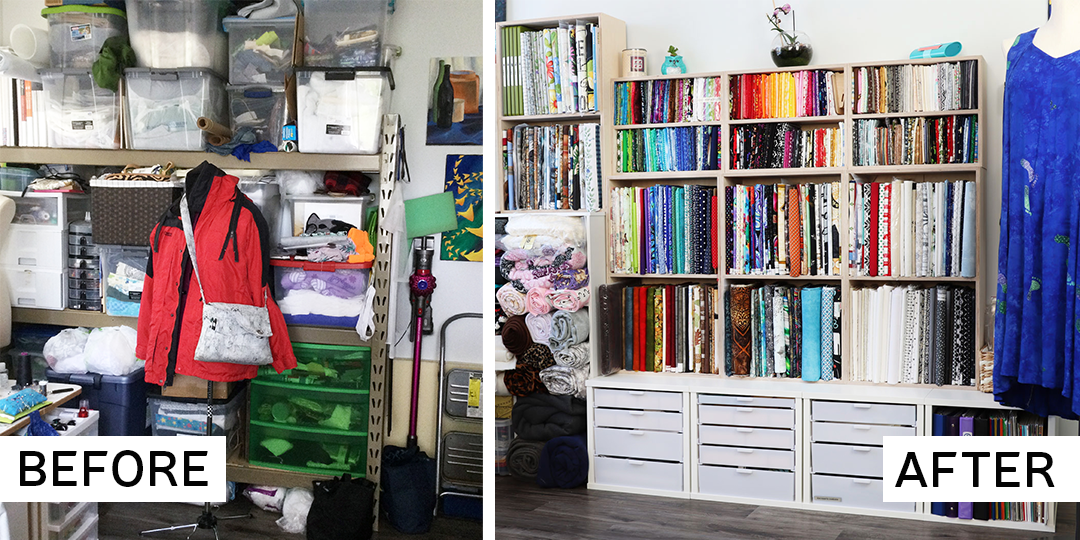 Learn more about Robin's Journey for Organization
We hope you enjoyed these tips for organizing your fabric with Best Craft Organizer. Be sure to check out Robin's craft studio for ideas of how you can organizing your space.

Stay Crafty Friends,
Elphie
Organization Expert
Best Craft Organizer