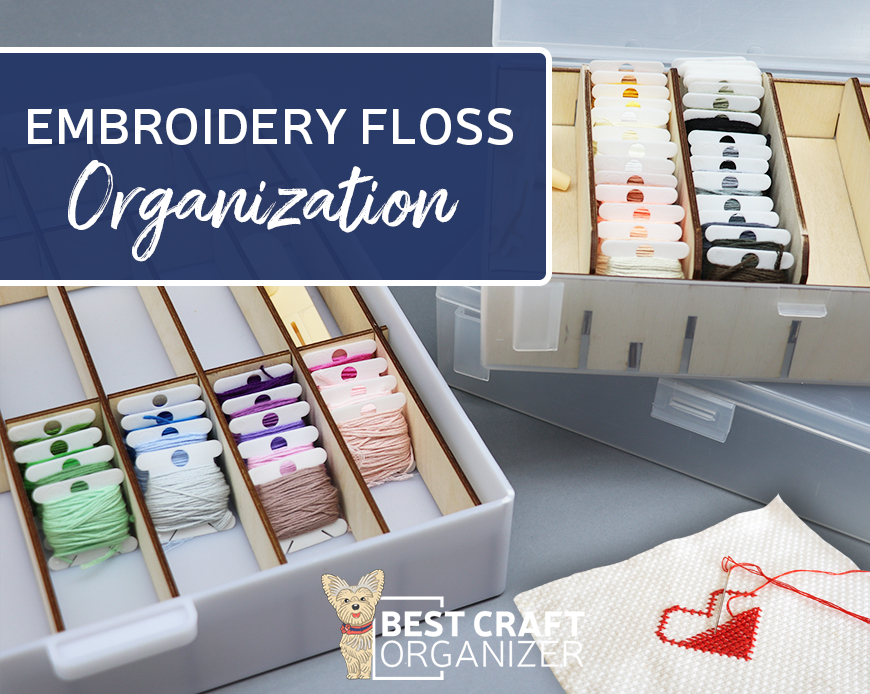 Is your embroidery floss in a jumbled, tangled mess? Do you have to fight to thread your needle because the ends of your thread are frayed? Thought you purchased all the color skeins to finish your project, but now you can't find one? We can help!
Introducing the Embroidery Floss Wall Box Kit and Embroider Floss Drawer Kit
Embroidery Floss Wall Box Kit: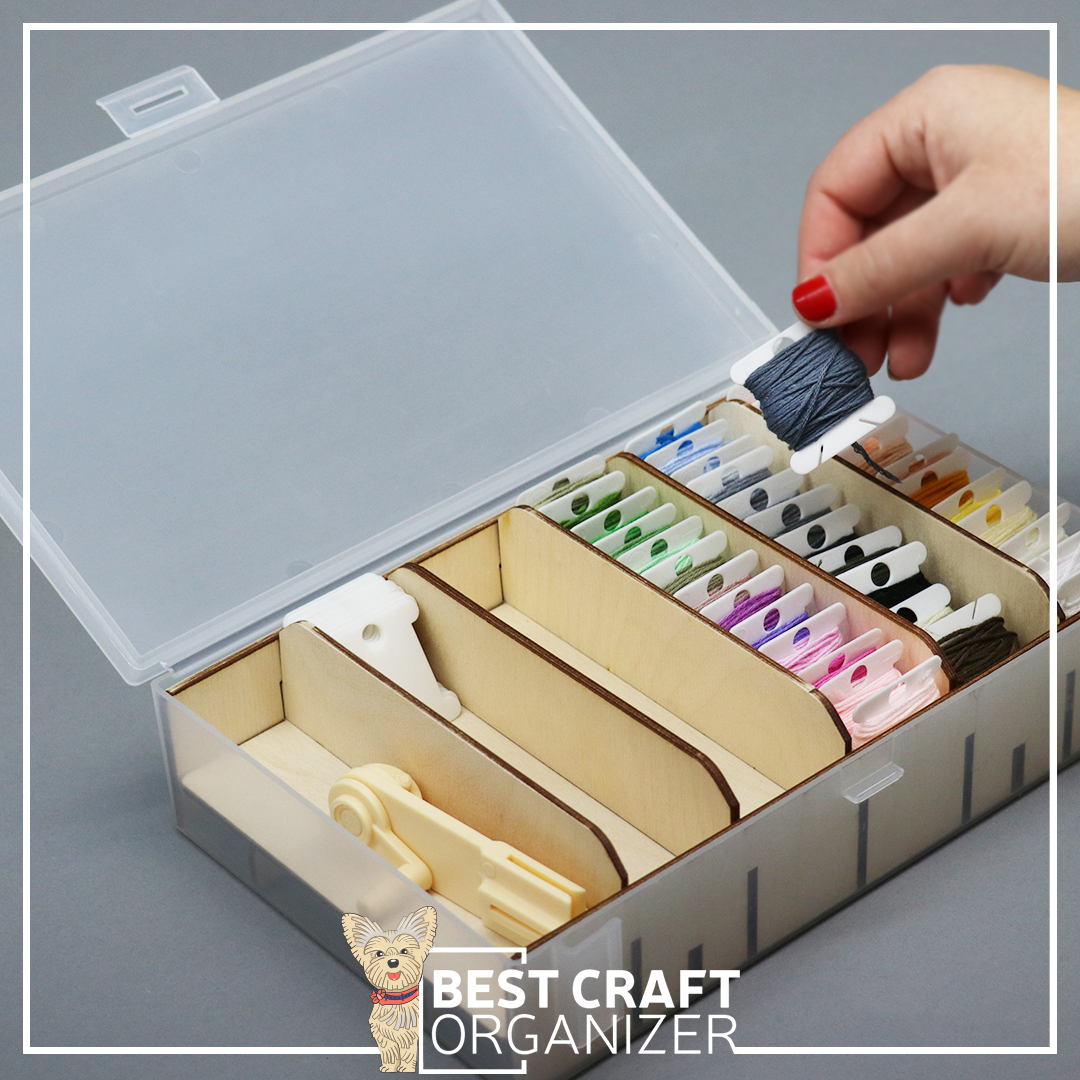 If you are a Best Craft Organizer customer, you know all about the fantastic Wall Box System. To help you organize your embroidery floss, we took this to the next level by inserting a grid system to hold your embroidery floss. The grid divides the Wall Box into six compartments, and each slot will contain 12-13 bobbins wound with one skein of floss, storing up to 78 color skeins per Wall Box.
The size of the compartments also works great for storing needle packs, embroidery scissors, the Bobbin Winder, and extra bobbins, providing an all-in-one storage solution for your needle-point project supplies. Just grab your Wall Box and head to your favorite chair to create. Don't forget to label the Wall Box with your project title or by color numbers so you can quickly locate the correct supplies!
Each kit will include the Wall Box, Wall Box Grid System (assembly required), and 84 Plastic Bobbins. Additional Wall Boxes and packs of Bobbins will be sold separately.
GET YOUR EMBROIDERY WALL BOX KIT
More about the DMC Bobbins: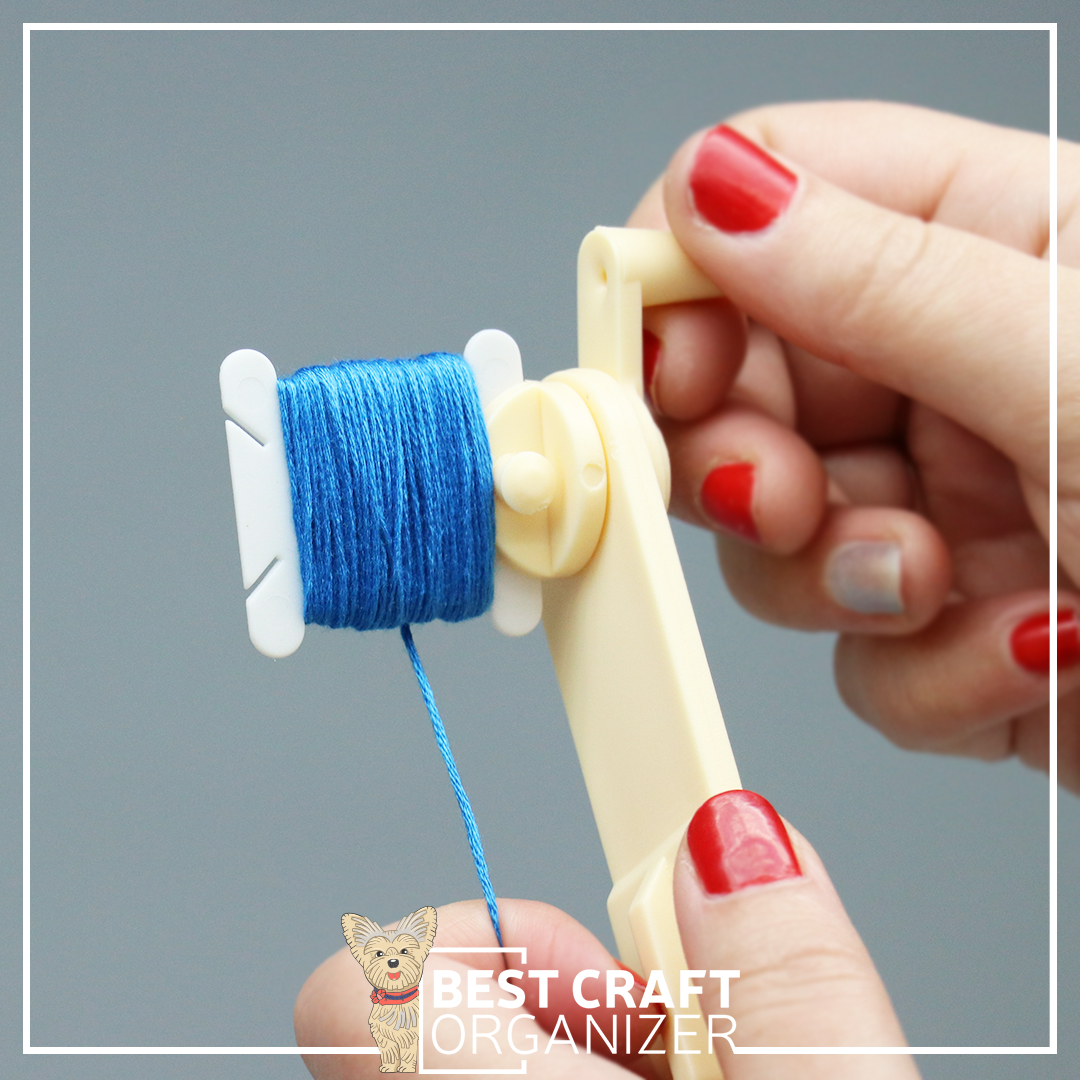 The DMC Bobbins are plastic, so they will not bend or tear, and they include an area to add the color number for reference with your color cards.
When you are ready to start your needle-point project, unwind the thread to the desired length for stitching (remember, no longer than 18" to 20" long so your floss doesn't fuzz, causing it to fray & break), cut, and tuck the end of the thread into the bobbin slot keeping the end easy to access.
The open circle on each bobbin provides space to save the extra strands of thread after you separate the correct amount for stitching.
Embroidery Floss Drawer Kit (for Double Drawers):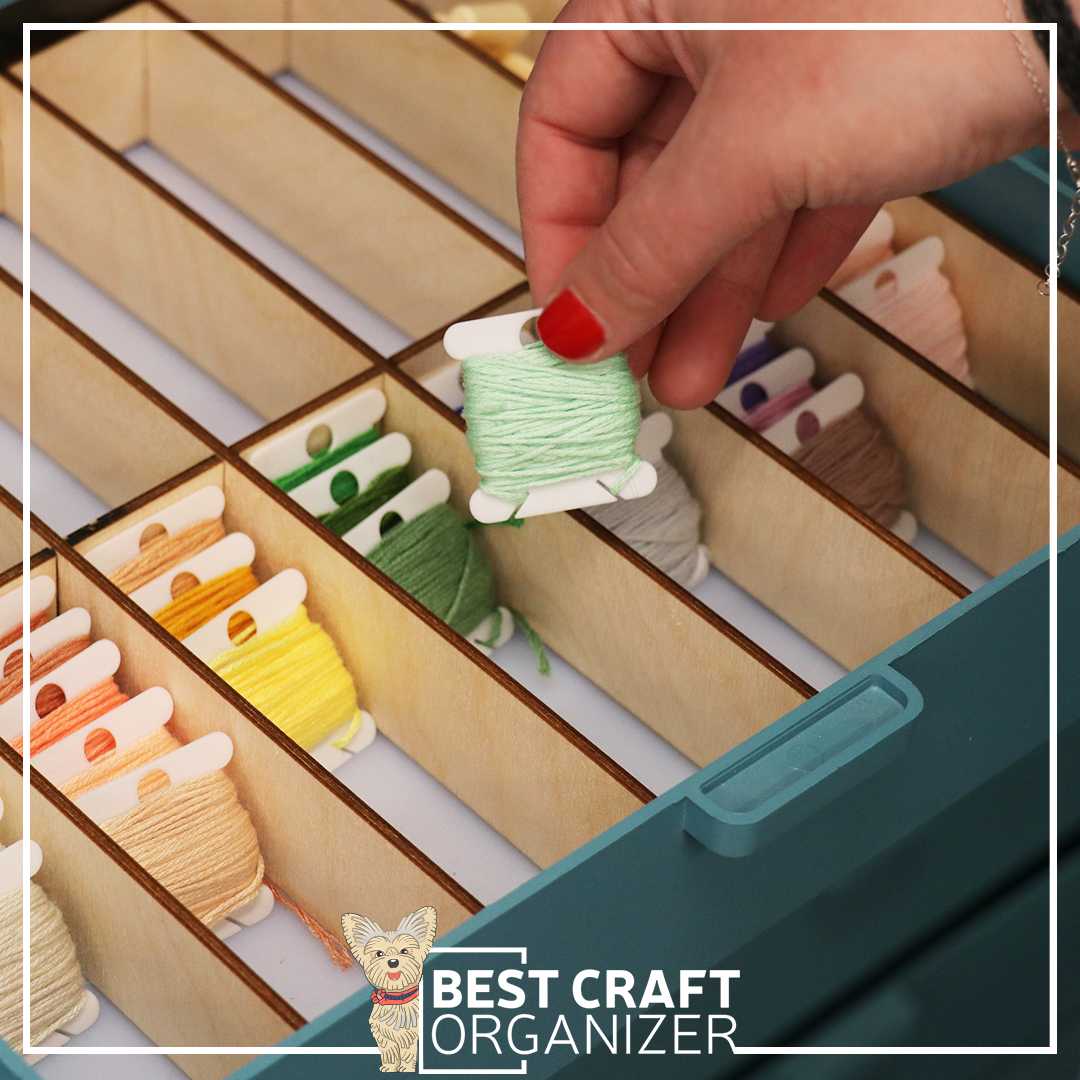 The Embroidery Floss Drawer Kit is an excellent storage solution for any needle-pointer with a large floss supply. So, if you love to own every color skein from a thread manufacturer in your collection, you will love this new Embroidery Floss Grid System made to fit Best Craft Organizer Double Drawers for our Storage Cabinets. The Grid System divides the drawer into 21 compartments, providing storage for up to 175 Bobbins wound with one skein of floss. That's a whole lot of color in one drawer!
The handy Label Holder makes it easy to label your drawers with the color numbers of your thread, so you can always locate the color skein you need.
GET YOUR EMBROIDERY FLOSS DRAWER KIT
SHOP STORAGE CABINETS & DRAWERS
Spend more time cross-stitching and less time detangling your floss
when you organize with Best Craft Organizer!